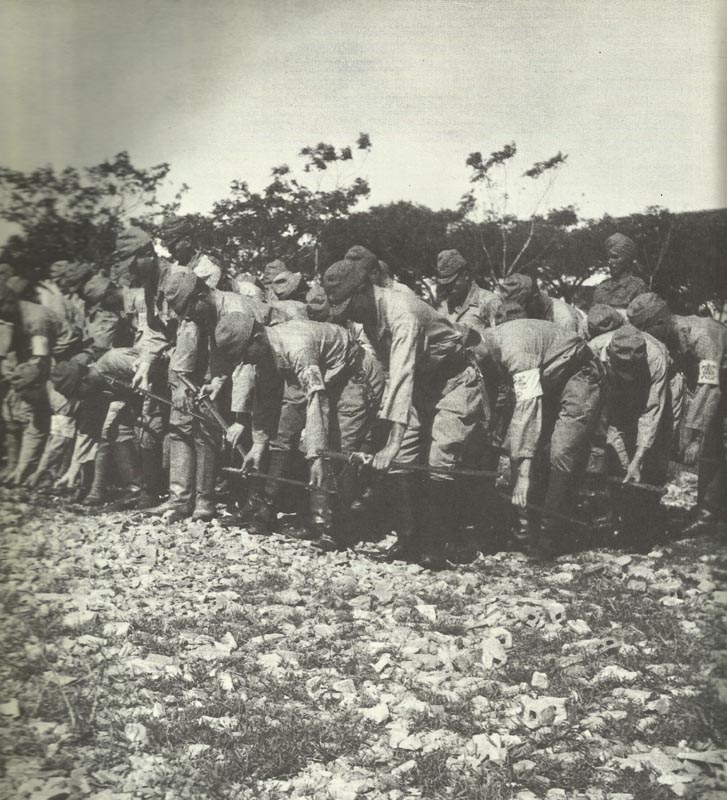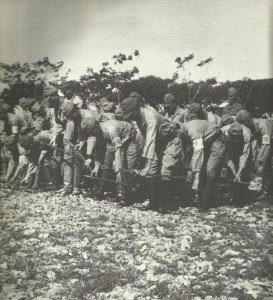 Diary for Thursday, September 13, 1945:
Burma
Surrender of Japanese forces at Rangoon (C-in-C General Kimura surrenders October 24, 1945).
New Guinea
Lieutenant-General Adachi of Japanese 18th Army surrenders on Worn airfield, near Wewak.
Occupied countries
Germany: British military authorities publish captured Gestapo 'death list' of 2,300 British and Allied notables, ranging from Churchill and the Chief Rabbi to Jacob Epstein, Noel Coward and leaders of French, Polish and Czech governments-in-exile.