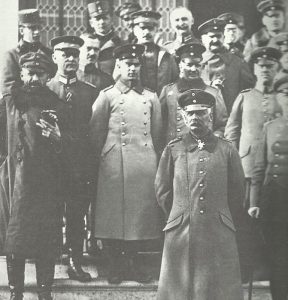 Diary for Saturday, September 16, 1916:
Eastern Front
Brusilov offensive, Galicia – Second Battle of the Narajowka and Zlota Lipa (until September 17): 4 Russian divisons with gas attack Turk XV Corps which holds despite c.5,000 casualties.
Transylvania: Rumanian Second Army occupies Baraoltu dominating Kronstadt­-Foldvar railway 30 miles from frontier. Ex-CoS Falkenhayn takes command of Ninth Army.
Dobruja: Mackensen attacks Rasova-Tuzla line (until September 20), but retires to re-stock with heavy shell. Turk 25th Division repulses Rumanian counter-attacks on September 22.
Western Front
Battle of the Somme: British repulse counter-attack near Courcelette, but 5 German relief divisions now oppose exploitation. Allies capture Dunibe Trench. NZ Division advances north and west of Flers.
Hindenburg arrives at Cambrai, orders construction of semi-permanent defence line (5-30 miles) to the rear (Hindenburg Line).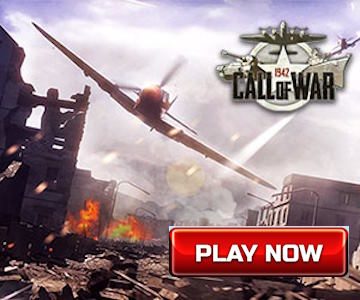 Southern Fronts
Isonzo: Italians capture San Grado di Merna, Hill 208S, and all of Hill 144, but fail to take Hill 123 and Veliki Kribach farther east.
Macedonia: Serbs fighting Bulgars in forest on Mt Kajmakcalan foothills (until September 18).
Politics
Germany: A German-led Central Powers Supreme War Council agreed but Emperor Charles revokes Austrian signature after November 21.
Air War
Germany: Navy airships L6 and L9 destroyed in accidental fire on ground.
Western Front: Royal Flying Corps aircraft and balloon collide with fatal results.
Home Fronts
Italy: Lieutenant Colonel Douhet, CoS Italian 5th Division and air power advocate, arrested for writing strong criticisms of Commndo Supremo to War Minister; court-martial imprisons him for a year from October 15.
Germany: 39 industrialists tell War Ministry workers cannot exceed 9 hours per day. Army to release skilled workers and 'open the great Belgian labour basin'.
Britain: Churchill to Fisher: 'My poor land battleships have been let off prematurely and on a petty scale. In that idea resided one real victory'.