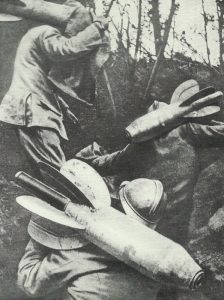 Diary for Monday, September 4, 1916:
Western Front
Battle of the Somme: Vain British attack on Falfemont Farm. Haig congratulates Rawlinson for finally capturing Guillemont. French VII Corps improves newly won positions around Clery.
Southern sector: French Tenth Army (Micheler) attacks south of river on new 5-mile sector from Chilly to Barleux, but gains little in heavy fighting (until September 6) except for Soyecourt.
African Fronts
East Africa: Fall of Dar-es-Salaam to Royal Navy who find 450 unarmed Germans and 4 wrecked steamers. GHQ there on September 12, British supplies by October 4. Gold Coast Regiment first in action (until September 6) taking Mt Kikarungu.