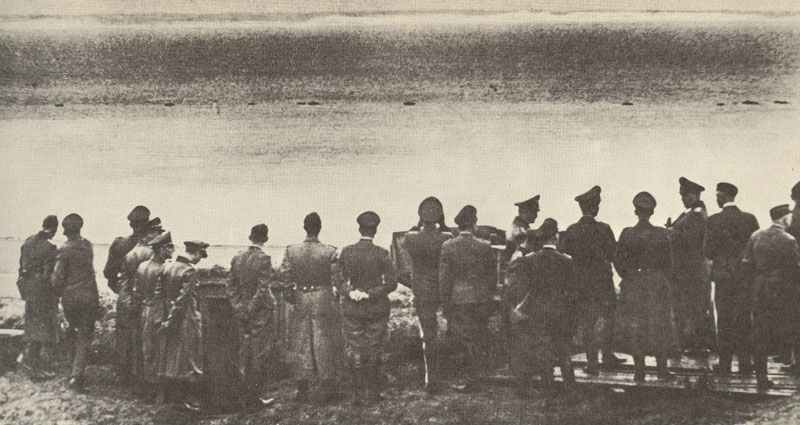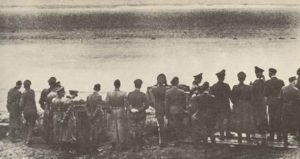 Diary for Saturday, September 7, 1940:
Air War
BATTLE OF LONDON BEGINS: Göring launches massive day-light 'reprisal' raid, in answer to RAF attacks on Berlin, with 1,000 aircraft (inc. 350 bombers). Heavy HE bombs and clusters of incendiaries start huge fires in Docks (15 ships seriously damaged) and Silvertown (East End); also at Woolwich Arsenal, Thameshaven and Tilbury. RAF are temporarily confused by new German tactics, but destroy 30 raiders after the bombing (28 RAF fighters lost).
THE 'BLITZ': 247 bombers (2 lost) take part in 7-hour raid on London (night September 7-8), dropping 352 t of bombs. Civilian casualties (afternoon September 7 – dawn September 8): 448 killed, 1,600 seriously injured.
Home Fronts
Britain: GHQ Home Forces sends code word 'Cromwell ' ('invasion imminent') to Southern and Eastern Commands and London-area commanders at 8 p.m. Church bells rung and Home Guard put on action stations. Air Ministry issues similar warning to all RAF Commands.
Germany: Göring broadcasts: 'For the first time the Luftwaffe has struck at the heart of the enemy.'