World War One Diary for Tuesday, June 30, 1914: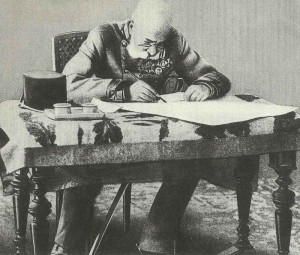 POLITICS: GERMANY
German Ambassador in Vienna informs Berlin that the Austrian Foreign Minister Count Berchtold holds Belgrade for responsible of the assassination.
POLITICS: AUSTRIA
Francis Joseph receives Hungarian government condolences, but its Prime Minister Count Tisza urges passive policy.
POLITICS: BRITAIN
Addresses in Parliament on murdered the Archduke.