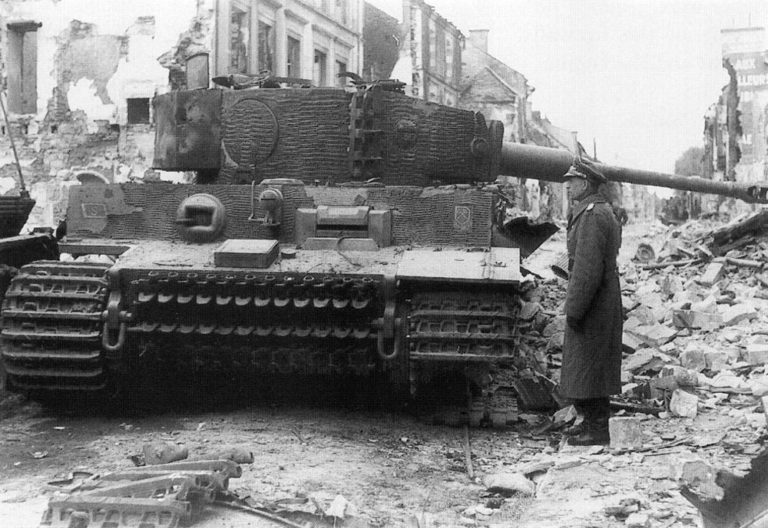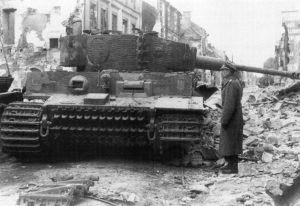 WW2 War Diary for Friday, June 30, 1944:
Air War
Western Europe: 250 Avro Lancaster bombers drop 1,000 t bombs on 2nd SS-Panzer-Division Das Reich and 9th SS Panzer Division, as they pass through village of Villers Bocage, near Caen.
Eastern Front
Central Sector: 3rd BRF captures Borisov.
Northern Sector: Finns in the Isthmus, supported by reinforcements from other sectors, German anti-tank units and Ju 87 Stukas, halt Russian onslaught.
Politics
USA: Government breaks off diplomatic relations with Finland.
Sea War
Allied navy losses since 'D-Day': cruiser Scylla and 9 destroyers.
Merchant shipping losses in June 1944: 22 Allied ships with 82,728 tons in Atlantic, 4 Allied ships with 21,356 tons elsewhere.
71 Japanese ships with 278,484 tons in Pacific.
25 U-boats sunk in the Atlantic, Arctic or Baltic (worldwide total of 26 losses), 12 new U-boats operational, 471 U-boats of all types total in service.