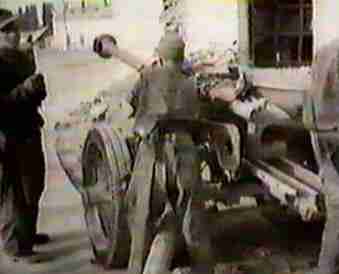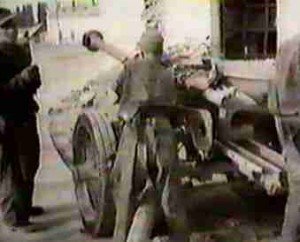 WW2 War Diary for Wednesday, October 4, 1944:
Russian Front
Russians reach Pancevo, 16 km from Belgrade.
Air War
Europe: Heavy daylight raid on Bergen U-boat base by fighter-escorted Lancaster (1 lost) and Halifax bombers.
Home Front
Japan: Death of Mitsuru Toyama, former leader of extreme right­wing terrorist organization, the 'Black Dragon Society'; aged 89.