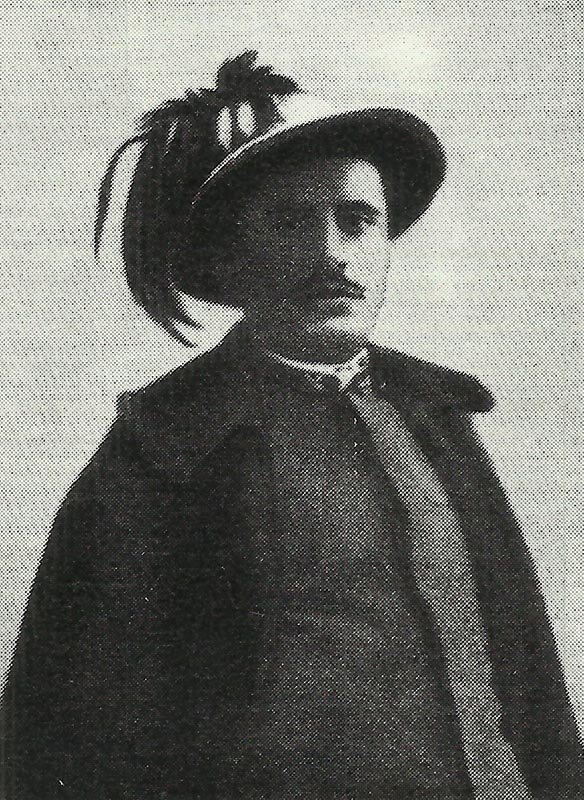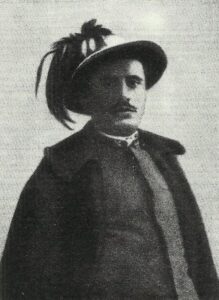 Diary for Tuesday, August 31, 1915:
Southern Fronts
Italy: Mussolini called up aged 32, joins 11th Bersaglieri training at Brescia, arrives at front on September 16.
Albania: Serb troops at Durazzo.
Western Front
British Guards Division constituted. 21,581 Canadian troops with BEF (46,195 Canadian soldiers in Britain).
French Captain Andre Laffargue writes his study The Infantry in the Attack (published May 1916) describing the infiltration tactics only employed by the Germans in 1917-18.
Eastern Front
Pripet: Austrian First Army takes Lutsk with 7,000 PoWs from Brusilov.
Western Russia: Germans reach Orani southwest of Vilna.
Sea War
During August German U-boats sink record of 42 British ships (not equalled till November 1916 or passed till March 1917) with 135,153 t (record tonnage till October 1916) with 205 lives, total score 107 ships worth 182,772 t.
Germany­: 6th (Battle) Squadron of 8 elderly coast defense ships (small battleships) abolished; crews reduced and ships used as accommodation vessels
Air War
Western Front: Early French ace Pegoud (6 victories) shot down and killed near Belfort, aged 26.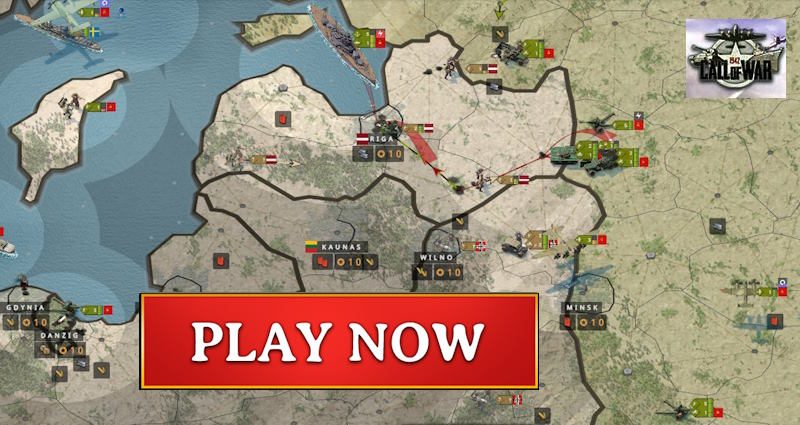 Politics
Britain: Government decides to allow German goods made before March 2 to be exported to US.
Home Fronts
France: Consultative economic committees formed in each military district.