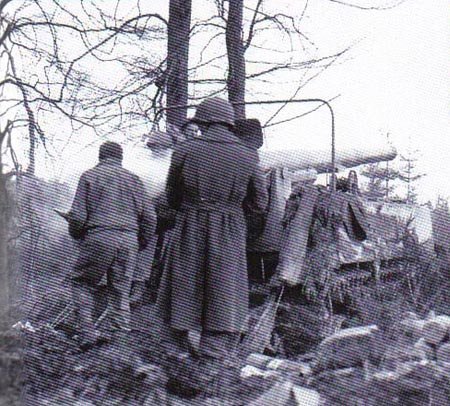 War Diary WW2 for Tuesday, December 12, 1944:
Western Front
US 1st Army battles its way through the Hürtgen Forest to within 2 km of Düren.
Air War
Germany: Lancaster bombers escorted by P-51 Mustangs bomb Witten, only 'virgin' target in the Ruhr.
USAAF bombers attacking Darmstadt and dropping 1,188 t of bombs.