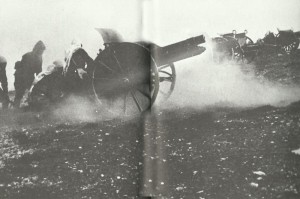 War Diary World War One for Wednesday, December 23, 1914:
Middle East
Armenia: Istomin's brigade of 8,000 men forced by 3 Turk divisions of X Corps to abandon Olta in frontier salient, loses 750 PoWs and 6 guns, retreats 12 miles (ca. 19 km) northeast to Avcali salt mines. Snow blizzard next day, Istomin's 5,000 survivors retreat 8 miles (ca. 13 km) east of Merdenik until December 25.
Southern Fronts
Austrian Potiorek is sacked; Archduke Eugene becomes Balkans C­-in-C, Baron Sarkotic-Lovcen succeeds Potiorek as Austrian Governor of Bosnia-Herzegov­ina starting in 1915.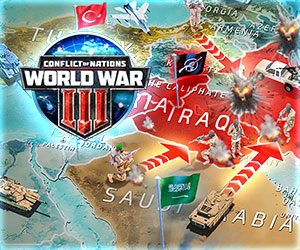 Western Front
Flanders: Belgian troops cross river Yser south of Dixmude.
Home Fronts
Germany: SMS Yorck captain gets 2 years detention for losing ship (see November 3, 1914).
Britain: 4th revised contraband list published.
Neutrals
Italy: Britain accepts guarantees against re­-export of goods to Central Powers.