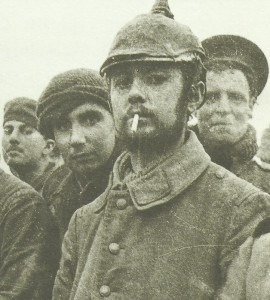 War Diary World War One for Thursday, December 24, 1914:
Western Front
Champagne: French 33rd Infantry Division clears Bois des Moutons with bayonet.
Flanders: ­'CHRISTMAS TRUCE' (unofficial). Sniffily dismissed by British War Office as the 'Fraternization episode'
Meuse: French gains at Consen­voye.
Eastern Front
Hungary: Reported Romanian rising in Transylvania.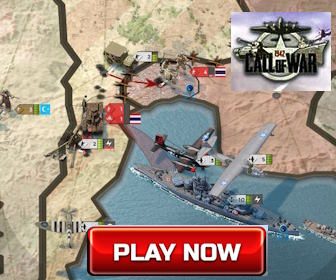 Middle East
Armenia: Myshlayeyski and Yudenich from Tiflis reach Bergmann's HQ on frontier. Enver reaches Bardiz inside Russian frontier with 29th Division; 17th Division has 40% stragglers.
Politics
Britain: Government recognizes French Morocco Protectorate.
Home Fronts
Russia: 1915 conscripts called up.
Germany: XXXIX­-XLI Reserve Corps formed.