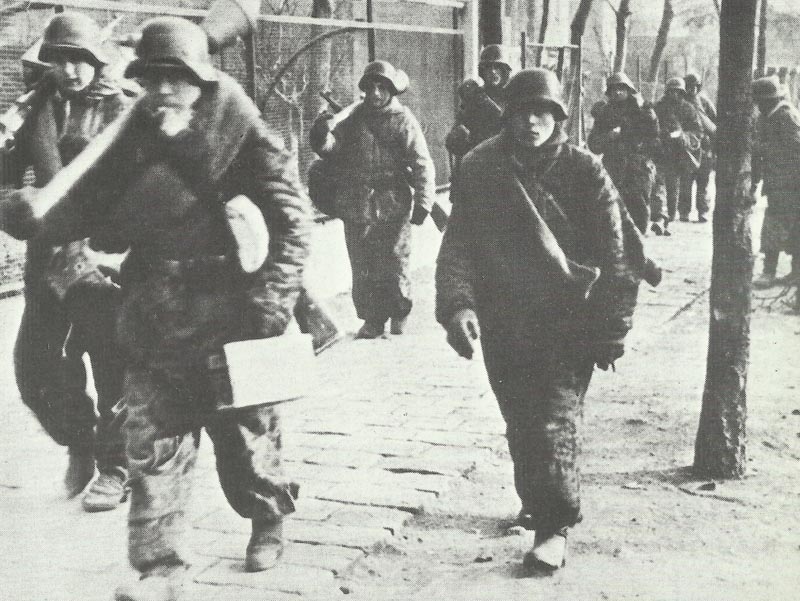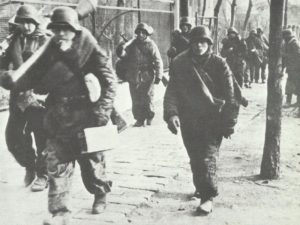 War Diary WW2 for Sunday, December 24, 1944:
Russian Front
RUSSIAN TANKS ENTER BUDAPEST.
Air War
Europe: Allied Tactical Air Forces fly 600 sorties over the Ardennes; 260 planes drop supplies on Bastogne.
Britain: 50 He 111s, modified to carry and launch V-1s in flight, attack Manchester area; 1 missile on target, 17 fall near; 37 killed, 67 injured. Steps imme­diately taken to strengthen AA defenses, but there are no more attacks.
Sea War
Transport Leopoldville sunk by German U-boat U-486 in English Channel (819 drowned).
Home Front
Britain: Major Glenn Miller, director of USAAF band, reported missing over Channel in light plane (took off on December 15); aged 35.