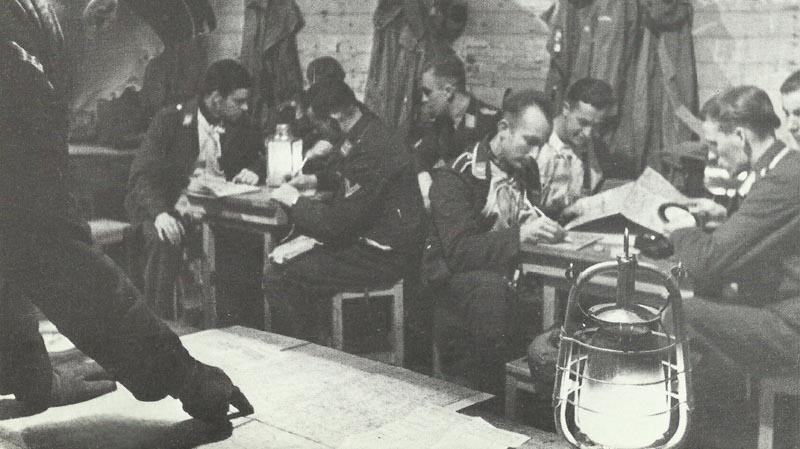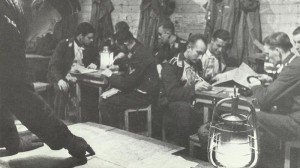 War Diary WW2 for Monday, December 4, 1944:
Air War
Germany: Destructive RAF night raid on Heilbronn (1,241 t bombs), east of Karlsruhe; numerous combats with night fighters.
RAF bombers attacking also Karlsruhe and dropping 2,297 t of bombs.
Western Front
British 2nd Army eliminates last German bridgehead west of the Maas. American artillery bombards Saarbrücken.