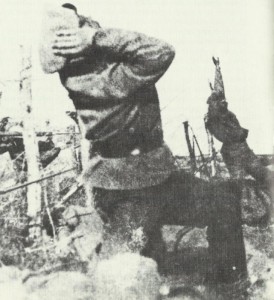 War Diary World War One for Friday, December 4, 1914:
Eastern Front
Poland: Russian front broken at Ilov, 2 reserve divisions reduced to 4 or 5 companies strength.
Western Front
Flanders: French recapture Langemarck. King George visits Belgian HQ and decorates King Albert. Sir J French writes to Kitchener '… Krupp is our most formidable enemy' and receives a message from British ambassador in St Petersburg that Russians expecting help from the Western Front.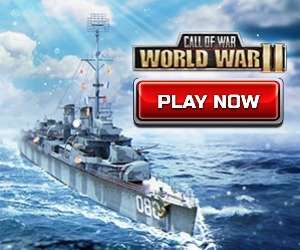 Southern Fronts
Serbia: Serb First Army continues success taking Height 802, but Uzice and Second Armies held up till Austrians abandon Lipet with 2,000 PoWs after Serb night attack.
Middle East
Mesopotamia – First Battle of Qurna (until December 9): 1,000 British with 2 guns land from 4 steamers and 5 Royal Navy ships (2 of the were hit since the day before) in front of Qurna, but blocked at the river Tigris and retire to their camp.
African Fronts
Angola: Portuguese Expedition Force leaves Lisbon for Angola.
East Africa: Major-General Wapshare becomes C-in-C, Aitken recalled and leaves on December 7
South Africa: Botha beats rebels near Reitz.
Southeast Cameroons: 730 Franco-Belgians troops repulsed from Molundu, but force German evacuation on December 19.
Air War
Germany: French Voisin bombers of GB I raid Freiburg airfield (repeated on December 6).
Politics
Britain: The government lends Russia £ 20 millions. Lord Bryce begins inquiry into German atrocities in Belgium.