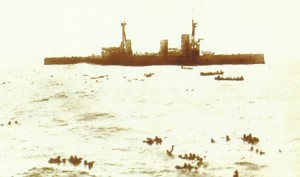 War Diary World War One for Tuesday, December 8, 1914:
Sea War
Atlantic – Battle of the Falkland Islands: Sturdee with battlecruisers Invincible (hit 22 times, no casualties) and Inflexible (3 hits, 3 casualties), old battleship Canopus and 5 cruisers – including Glasgow (hit twice), Cornwall hit 22 times, Kent hit 38 times (fired 646 rounds), surprises Spee as he prepares to raid Port Stanley; he retires southeast, detaches light cruisers (only Dresden escapes, to Chile). Flagship Scharnhorst, Gneisenau, Nürnberg and Leipzig and 2 colliers sunk in 9-hour chase. German casualties: 2,100 killed, only 215 survivors. British casualties: 10 killed, 15 wounded but battlecruisers down to 52 x 12-inch shells, 1,174 fired in first director control long-range gunnery.
Southern Fronts
Serbia: Austrian Fifth Army captures, loses and then retakes Serb Kosmaj line south of Belgrade until next day. But Serb reinforcements arriving from south. Serb First Army retakes Valjevo (3,000 Austrians wounded) by flanking move through hills, Third Army reaches Kolubara.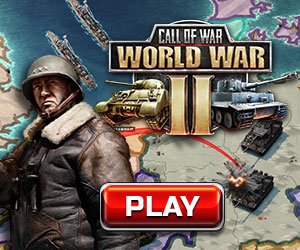 Eastern Front
Galicia: Brusilov sends 2 corps to aid Russian Third Army. Roth regains some ground until December 25.
Middle East
Mesopotamia: Qurna outflanked by Royal Navy and 2 Indian battalions crossing via flying bridge and boats upstream.
African Fronts
Tripolitania: Sultan's representative in Tripoli declares holy war.
South Africa: REBELLION COLLAPSES, 1,200 rebels surrender.
Air War
Western Front: RFC 'wireless unit', re-designated No 9 Squadron, detaches radio-equipped aircraft as required by the various army corps.