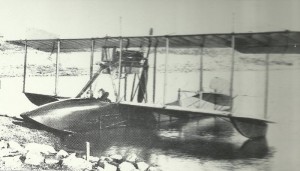 War Diary for Tuesday, November 24, 1914:
Air War
East Africa: Flt Sub-Lt Cutter, RNAS piloting dilapidated Curtiss flying boat, spots German cruiser Königsberg at secret anchorage 12 miles (ca. 19 km) up Rufiji Delta (see also December 6, 1914).
Western Front
Flanders: Indians recapture trenches with 100 PoWs between Armentieres and La Bassee, which were lost on November 15.
Eastern Front
Poland: Litzmann's 3rd Guard Division retakes Brzeziny, 6th Siberian Division destroyed.
Sea War
North Sea: 3 Harwich Force cruisers provoke Heligoland Island fortress guns to fire for only time during war, after seaplane raid on Cuxhaven called off.
Home Fronts
Britain: Army officers' pay increase, 7s 6d per day for subalterns.