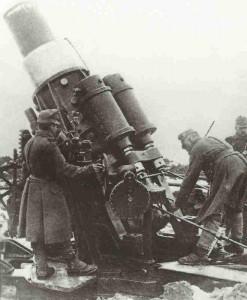 War Diary of World War One for Sunday, November 8, 1914:
Southern Fronts
Serbia: Austrian Fifth Army advances to within mile of Serb Second Army aided by heavy artillery and river monitor fire. Other Serb armies fall back under pressure; 2 newly arrived French naval 5.5-inch guns first fire from Belgrade into Hungary, also inhibit Austrian monitors.
Eastern Front
Galicia: Conrad moves his HO from Nowy Sacz to Teschen, west of Cracow. Austrian Fourth Army back at river Dunaiec, sends help to Dankl north of river Vistula on November 10.
East Prussia: ­Russians re-enter Eydtkihnen and Stalluponen, advance into imperial Romintern Forest.
Poland: Tsar visits Kholm, inspects Red Cross hospital.
Western Front
Flanders and Artois: Fighting from Dixmude to Arras. Surgeon-Captain Martin-Leake, Victoria Cross in Boer War, RAMC, wins second VC for heroism near Zonnebeke since October 29.
Aisne: French re-enter Vregny.
Middle East
Mesopotamia: 4,500 British troops land and entrench at Sanniyeh until next day, 3 miles (ca. 5 km) beyond Abadan. Their outposts repel 400 Turkish soldiers on November 11 and gets first 10 British casualties.
African Fronts
South Africa: De Wet defeats Union General Cronje at Doornberg (but his son is killed); enters Winburg on the next day.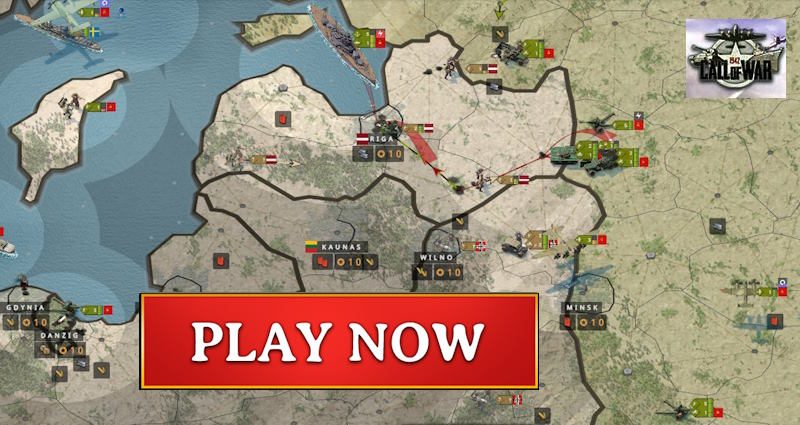 Secret War
British Admiralty decoding unit Room 40 formed, center of signals Intelligence assessment for duration, strongly backed by new DNI Captain William 'Blinker' Hall who appoints Commander HWW Hope to analyze intercept.
Air War
Western Front: French Army airship Conte bombs Tergnier railway station by river Oise.
Home Fronts
Canada: 30,000 more troops to mobilize for overseas.