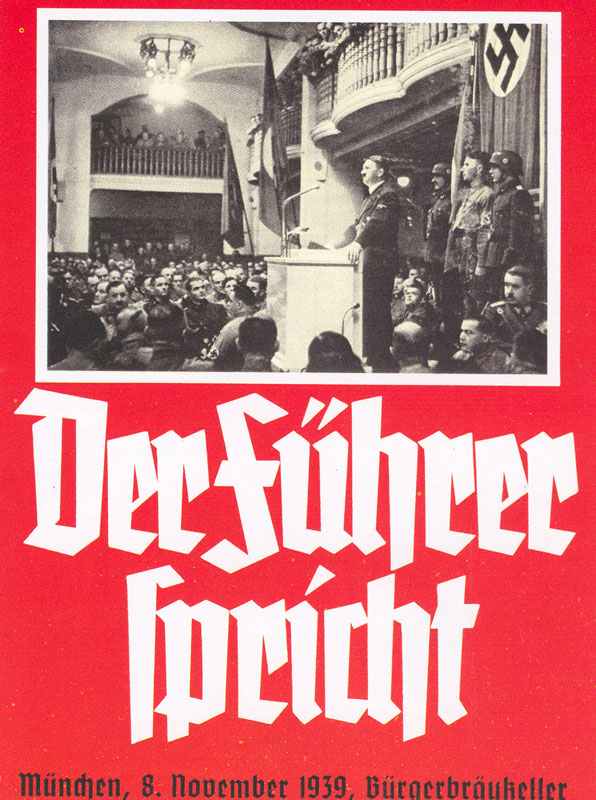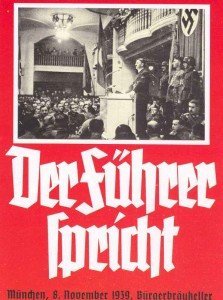 War Diary for Wednesday, November 8, 1939:
Home Fronts
Germany: BUERGER-BRAEUKELLER BOMB INCIDENT. Powerful bomb wrecks Munich beer hall (killing 8) minutes after vehement anti-British speech by Hitler, who predicts a five-year war. Gestapo arrest hundreds of suspects. Goebbels blames the British.
Occupied countries
Poland: Dr. Hans Frank installed as Nazi Governor-General. Consolidated plan to transport 600,000 Jews and 400,000 Poles from the incorporated territories to Frank's General-Government by spring 1940 (operation begins December 1st).