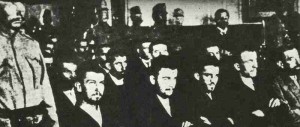 War Diary of World War One for Monday, October 12, 1914:
Home Fronts
Austria: 'Trial of Gavrilo Princip and his associates for high treason' at Sarajevo.
South Africa: Martial law proclaimed.
Western Front
Artois: First Battle of Artois ends though Germans counter­attack. Bülow given new German Second Army. German XIX Corps reoccupy Lille.
Flanders: ­Allies evacuate Ostend and Zeebrugge. BEF comes into line as IV Corps and reaches Roulers together with Belgians. Battle of Messines (until November 2) involves BEF Cavalry Corps.
British II Corps (300 casualties) attacks on 8-mile front, reaches Givenchy.
Champagne: ­Fruitless French Fifth Army offensive (until October 15).
France: Indian Secunderabad Cavalry Brigade lands (in action at Ypres by November 1).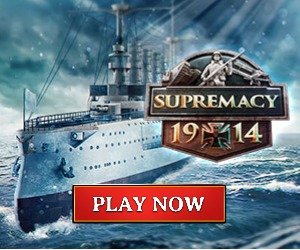 Eastern Front
Poland: Mackensen within 12 miles (ca. 19 km) of Warsaw as Ludendorff orders him to dig in, Hindenburg says 'God be with us, I can do no more!'
Sea War
South Pacific: Cruisers Dresden and Leipzig join Spee at Easter Island.
Air War
France: Aerial bombs cause slight damage to Gare du Nord, Paris.
Western Front: RFC takes up permanent headquarter at St Omer.