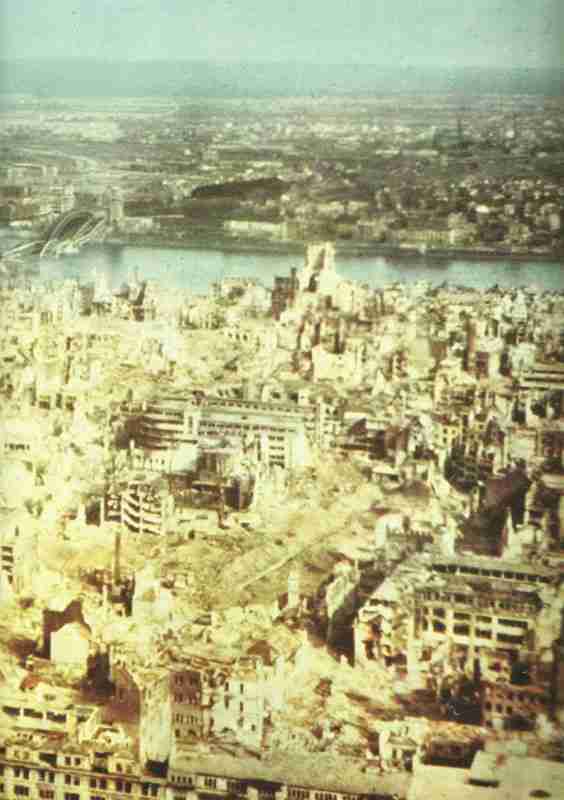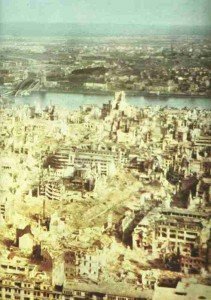 WW2 War Diary for Saturday, October 14, 1944:
Air War
Europe: 2,000 RAF BOMBERS RAID DUISBURG. 1,063 bombers (14 lost), escorted by 300 fighters, drop 5,000 t. bombs by day; 1,005 (6 lost) drop 4,500 t. in 2 night attacks; 2,450 people killed. Diversionary operations including destructive attack on Brunswick (561 killed). 8th USAAF sends 1,000 bombers, escorted by P-47 Thuderbolt and P-51 Mustang escort-fighters, to Cologne.
Home Fronts
Germany: ROMMEL COMMITS SUICIDE following dis­covery of his indirect contacts with 'July Plotters'; aged 52. Goebbels announces on October 15, he has 'died from wounds'.