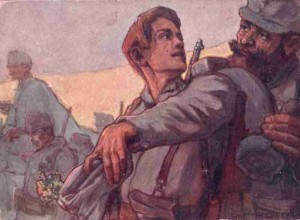 War Diary of World War One for Wednesday, October 28, 1914:
Eastern Front
Poland: Russians recover Lodz and Radom (by Cossacks).
Galicia: Austrians beaten at Sambor. Re-supply of Przemysl (until November 4) with 128 trainloads.
Western Front
8 German battalions (14th Division) enter Neuve Chapelle, capture Kruseik south of Ypres-Menin road. Indian Corps relieves battered II Corps. French Eighth Army attack north of Ypres­-Roulers railway and gains little ground for 2,000 casualties.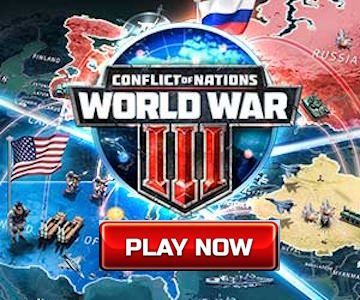 Sea War
Indian Ocean: German light cruiser Emden raids Penang road stead (Malaya), torpedoes and sinks old Russian cruiser Zhemchug and French destroyer Mousquet (28 survivors).
Home Fronts
Britain: Cabinet agrees to keep battleship Audacious sinking from previous day secret, but a photo will be published in a US newspaper on November 14.
France: Central Office for Unemployed and Refugees.
Canada: Alien enemies to register.