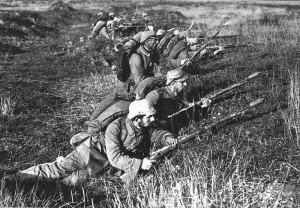 War Diary of World War One for Tuesday, October 6, 1914:
Eastern Front
Poland and Galicia: General Russian retreat, having lost 8,000 men and 9 guns to Germans since September 28.
Western Front
Antwerp: Germans take Lierre. Belgian Army begins to evacuate city (night 6-7). Rawlinson's British 7th Division and 3rd Cavalry Division (21,942 men, 9580 horses, 69 guns) disembark too late at Ostend and Zeebrugge (until October 8).
Artois: Arras comes under heavy German bombardment. Foch tells Maud'huy '… hang on like lice'; Germans repulsed (until October 8).
Flanders: French Territorials drive Marwitz's II Cavalry Corps back to line Lens-Lille.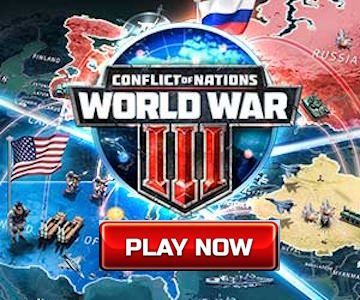 African Fronts
Cameroons: 50 French from Duala capture Yapoma Bridge.
Southwest Africa: Lieutenant-Colonel Maritz confers with the Germans.
Sea War
Atlantic: Cruiser Karlsruhe sinks 8 British merchant ships until October 26.
North Sea: HM Submarine E9 sinks German destroyer S116 (10 crew members lost, 55 survivors) at mouth of Ems.
Home Fronts
Belgium: Government moves from Antwerp to Ostend.