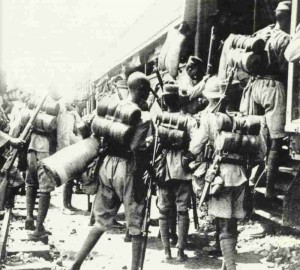 War Diary of World War One for Thursday, October 8, 1914:
Western Front
Flanders: Foch takes supreme command as Joffre's assistant of Allied armies between Lille and the coast. Sir J French opens GHO at Abbeville after meeting him at Doullens.
German IV Cavalry Corps passes through Ypres but is stopped 10 miles (ca. 16 km) from Hazebrouck by Mitry's cavalry corps. German Fourth Army formed until October 10.
Somme­: Renewed fighting at Roye.
Antwerp: City center under heavy bombardment, over 200 houses destroyed; Germans capture 2 inner line forts. Belgian 2nd Division and British retreat to join rest behind Terneuzen Canal north of Ostend.
Air War
Germany: 2 RNAS Tabloids from Antwerp bomb Dusseldorf and Cologne. Flight Lieutenant Marix destroys newly delivered Army Zeppelin Z9 in shed at Dusseldorf from 600 feet (ca. 183 m) with 4 x 20lb (ca. 9 kg) bombs but AA damage plane, fuel runs out, and he crash-lands safe 20 miles (ca. 32 km) from Antwerp. Squadron-Commander Grey bombs Cologne rail station, returns to join in Allied evacuation of Antwerp.
African Fronts
Cameroons: Lieutenant-Colonel Haywood's 500 Nigerian troops occupy Susa and Kake. Colonel Gorges' approx. 1,000 men and 4 guns in 29 vessels repulsed from Yabasi inland on river Wuri, retire in heavy rain, but take it on October 14 with a total of 79 casualties.
Eastern Front
East Prussia: Russian retake Lyck but Germans recover on October 13. Francois replaces Schubert in command of German Eight Army.
Southern Fronts
Bosnia: Serb Uzice Army driven back until October 10.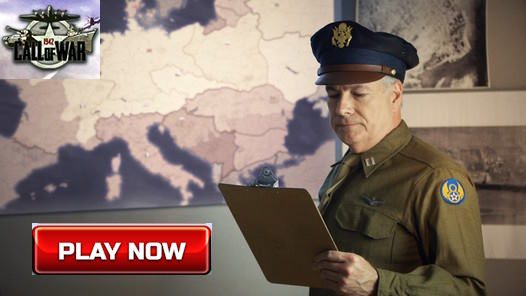 Far East
Tsingtao: German fire slackening after week's bombardment.