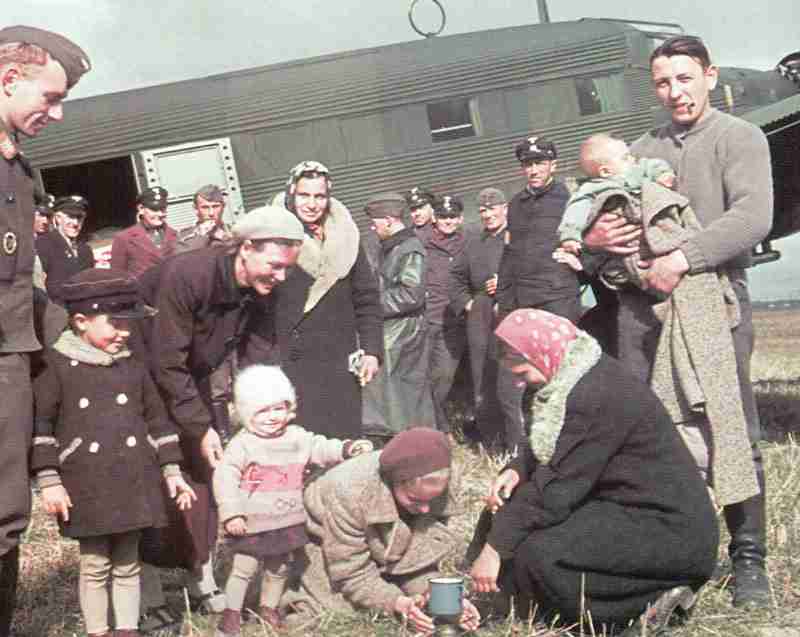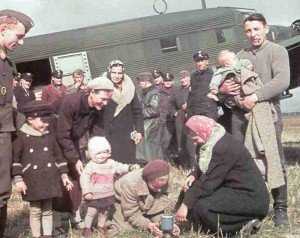 WW2 War Diary for Sunday, October 8, 1939:
Politics
Evacuation of the Baltic Germans. 50,000 German-speaking citizens of Latvia are to be 'repatriated' to the Reich (first group leaves by sea October 14). Similar repatriation scheme sub­sequently announced for Estonia (13,000 Germans) and completed November 21.
Finland accepts Soviet invitation to send delegation to Moscow to discuss border disputes (talks held October 12-14 and October 28-November 8).