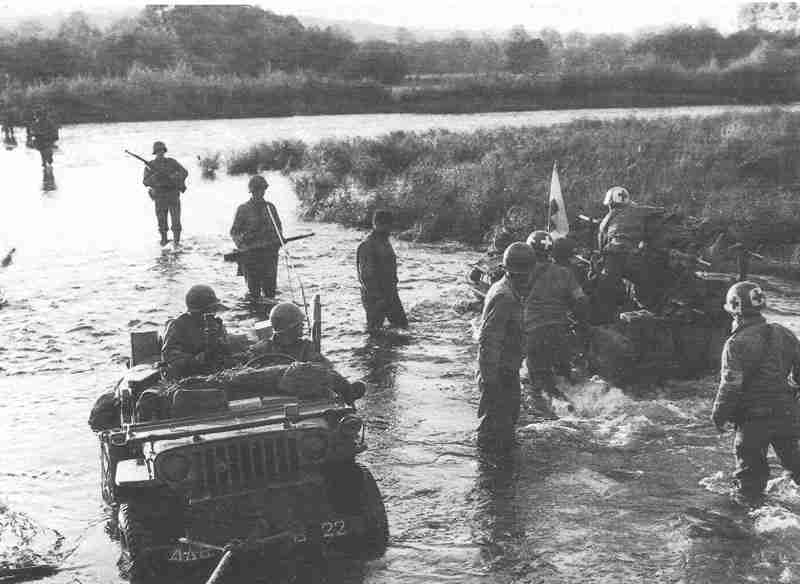 WW2 War Diary for Tuesday, September 12, 1944:
Western Front
US 1st Army crosses Belgian-German border, near Eupen. Surrender of Le Havre.
Politics
ALLIED-ROMANIAN ARMISTICE signed in Moscow: Romania to supply 12 divisions to fight Germany and Hungary; Russian-Romanian frontier to follow line agreed June 28, 1940; Romania to pay partial reparations for damage inflicted on Russian territory; Vienna Award of August 1940 cancelled and Transylvania to be returned to Romania.
Air War
Germany: 234 RAF bombers attacking Darmstadt and dropping 869 t of bombs.
Southern France Campaign losses:

| | German | US | French |
| --- | --- | --- | --- |
| Casualties | 32,311 PoWs taken by US forces; 47,717 taken by French | 1,395 dead; 5,879 wounded and missing | 1,144 dead; 4,346 wounded |
| Guns | 1,316 captured | | |