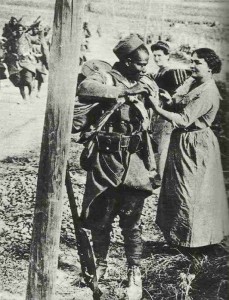 War Diary of World War One for Sunday, September 20, 1914:
Western Front
Meuse: Crown Prince William launches 3 corps from west of Metz in drive towards St Mihiel (until September 25), takes 3 villages and gains on 12-mile front, but repulsed from Fort Troyon. British Royal Marines Brigade and Oxfordshire Hussars disembark at Dunkirk.
Aisne: French Second Army reformed northwest of Noyon. German VII Reserve Corps drives Moroccan Division from three positions. BEF repulses three attacks.
Eastern Front
East Prussian Frontier: Russians abandon Augustovo; Germans besiege Osovyets fortress.
Poland: ­Pouring rain as General Novikov's 25,000-strong Cavalry Corps begins raid north of Vistula, but diverted north from crossing by German advance and his report is deciphered on September 25.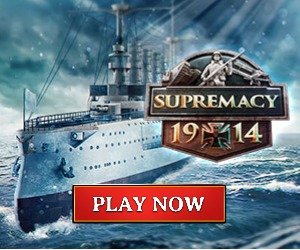 Sea War
East Africa: British cruiser Pegasus surprised and sunk with 95 casualties by German light cruiser Königsberg at Zanzibar.
Home Fronts
France: War Minister asks industrialists at Bordeaux to boost shell production.