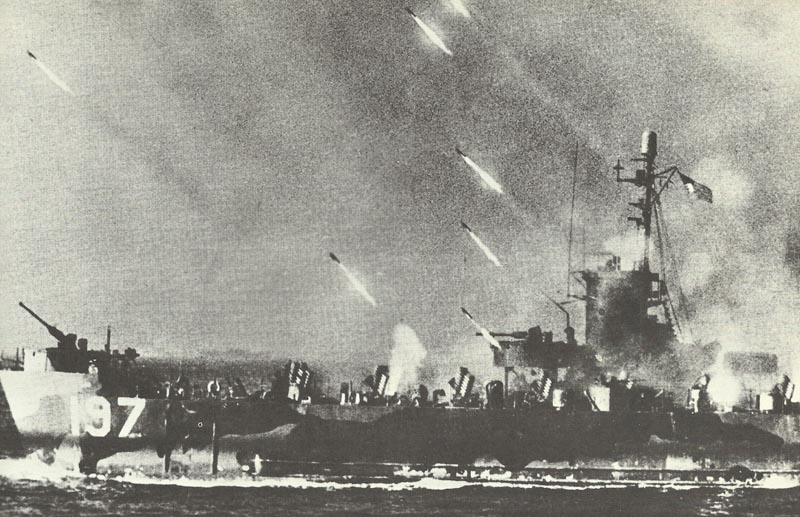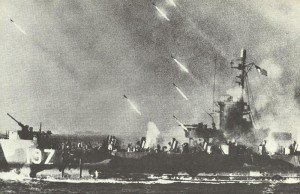 Diary for Sunday, April 1, 1945:
Sea War
Pacific: US 10th ARMY LANDS ON OKINAWA (Operation Glacier); captures Kadena and Yontan airfields­.
Russian Front
Russians take Sopron, southeast of Vienna. Koniev captures fortress of Glogow on the Oder.
Western Front
German Army Group B (21 divisions) trapped in the Ruhr Pocket by link-up of 1st and 9th US Armies near Lippstadt.