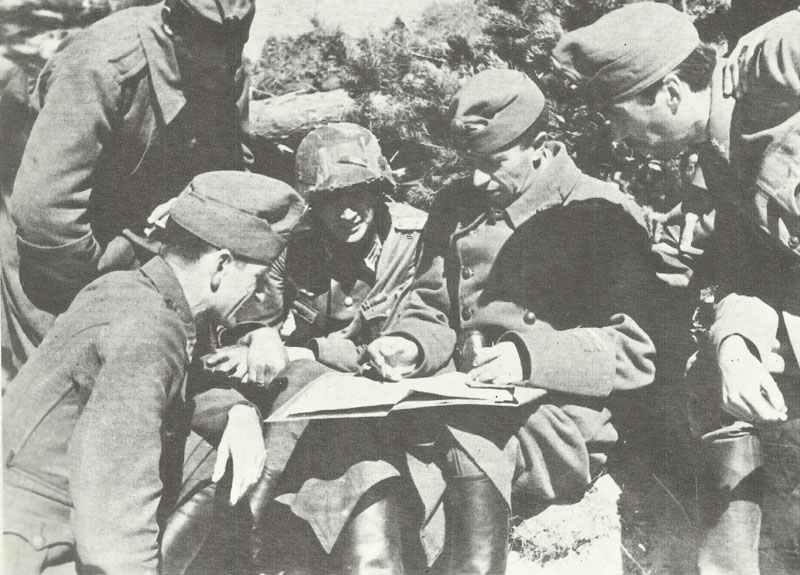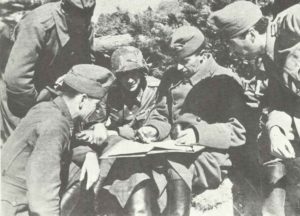 WW2 War Diary for Tuesday, April 18, 1944:
Eastern Front
Southern Sector: 4th UF besieges Sebastopol. Panzers and Hungarian troops, with air support, begin series of counter-attacks between rivers Dniester and Pruth.
Air War
Britain – LAST AIR RAID ON LONDON: 'Little Blitz' ends with attack by 125 aircraft (14 lost); 53 t. bombs on target. Large hospital hit.
Little Blitz Losses: British civilians: 1,493 dead, 2,841 badly injured.
Germany: B-17 Fortress and B-24 Liberator bomber raid Heinkel works at Oranienburg and other targets near Berlin and Cuxhaven. RAF Mosquitoes attack Berlin.
Western Europe: RAF Bomber Command delivers record total of 4,000 t against marshalling yards and railway workshops at Juvisy, Noisy-le-Sec, Rouen and Tergnier (France).
Home Fronts
Britain: Government makes incitement to strike punishable offence.