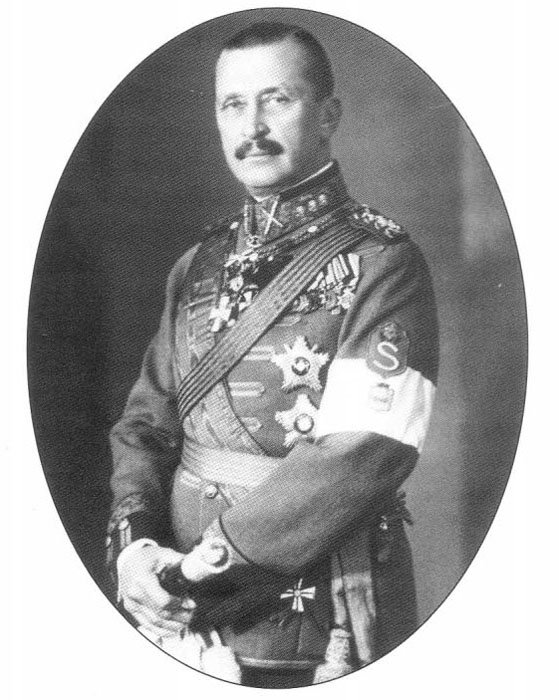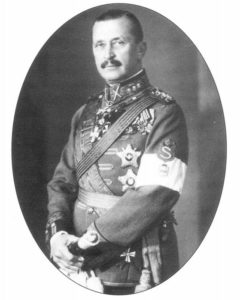 World War One Diary for Saturday, April 20, 1918:
Eastern Front
Finland: Mannerheim attacks towards Viborg with 24,000 men and 40 guns (until April 29).
Western Front
Flanders: German gas bombardment of Kemmnel­-Ypres with 9 million rounds (2,000t) mustard gas, phosgene and diphenylchlorarsine fired (until April 25) at BEF; 8,470 gassed (43 deaths).
Somme: Skirmishes go in favour of British (until April 22).
Meuse: Germans gain ground at Seicheprey (Woevre) against Franco-Americans, who counter-attack successfully on April 21.
Artois: Pershing visits Canadian Corps.
Air War
Western Front: Richthofen's 80th (and last) victory, a Sopwith Camel northeast of Villers-Brelonneux.
Home Fronts
Britain: Milner replaces Derby as War Minister.
Canada: 20-22 year-old men called up.
USA: Sabotage Act.