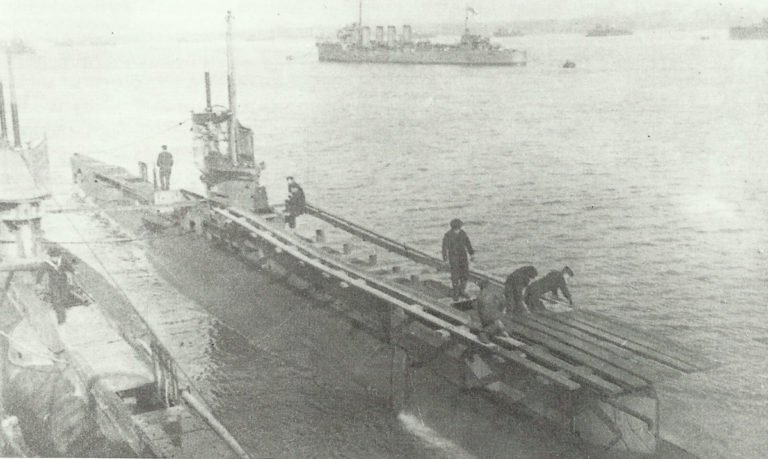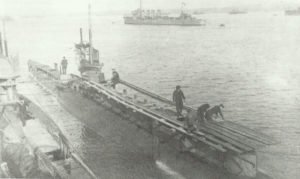 World War One Diary for Wednesday, April 25, 1917:
Sea War
North Sea: UB-18 (Steinbrinck) sinks Royal Navy sub E22 after latter tries to ram.
Channel: German destroyers shell Dunkirk, (night April 24-25), French destroyer Etendard sunk with all hands, but Anglo­-French patrols repel them. Others shell Ramsgate (5 civilian casualties) (night April 26-27).
Air War
Macedonia: 6 British fighters with 8 bombers encounter KG 1 bomber formation; latter is dispersed (each side loses 1 plane). British bombers proceed to attack designated objective (dumps at Bogdanci).
Politics
Chile: Government breaks relations with Germany.
USA: Government loans Britain $200 millions.
China­: Provincial military governors meet in Peking and agree war should be declared against Germany.