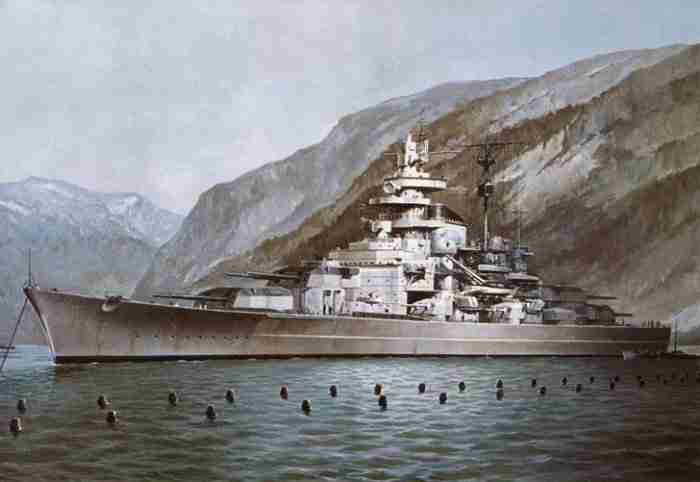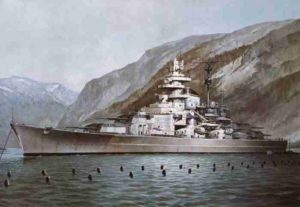 WW2 War Diary for Monday, April 27, 1942:
Air War
Norway: Halifax and Lancaster bombers attack battleship Tirpitz in Trondheim Fjord (nights April 27-28 and 28-29). 77 sorties, 7 aircraft lost. No hits.
Home Fronts
Canada – Conscription Plebiscite: voters in 8 provinces approve introduction of conscription for service overseas, but in Quebec there is 71% majority against.
Japan: HONKEIKO COLLIERY DISASTER. World's worst ever mining disaster. Accidental gas/dust explosion at Japanese-operated mine in Manchuria kills 1,527 (mainly Chinese conscripts).