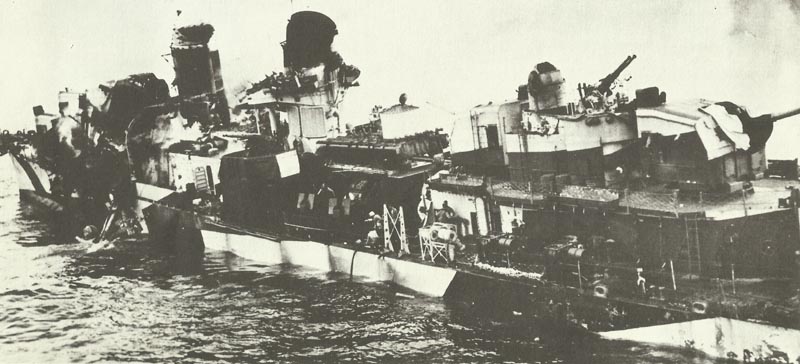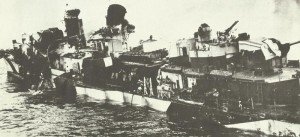 Diary for Sunday, April 29, 1945:
Italy
SURRENDER OF 1 MILLION GERMAN TROOPS IN NORTHERN ITALY AND AUSTRIA, signed in secret at Caserta, near Naples (effective May 2).
Western Front
British capture Lauenburg, trapping German forces in Denmark.
Russian Front
Battle of Berlin: Hitler marries Eva Braun and dictates 'Political Testament'; Russians capture Moabit power station and Anhalter railway terminal.
Sea War
Arctic: Last battle between U-boat 'wolf-pack' and Allied convoy escorts. 2 U-boats sunk; U-427 mirac­ulously survives prolonged attacks with 678 depth charges; frigate Goodall sunk.