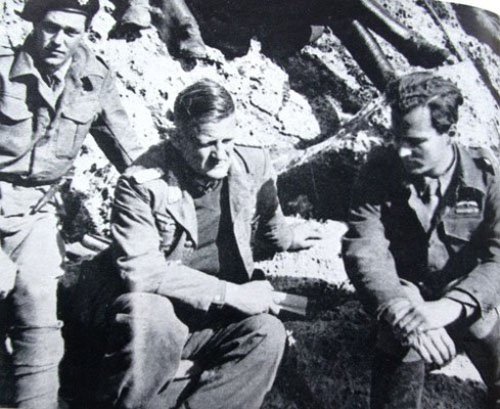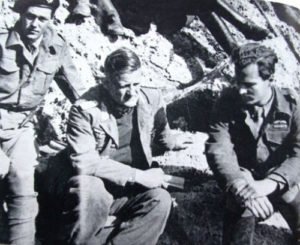 WW2 War Diary for Sunday, April 30, 1944:
Secret War
Greece: General Kreipe (commander of 'Fortress Crete') kidnapped by Partisans (leaded by British Commandos) in Crete and taken by British submarine to Alexandria.
Air War
Western Europe: Avro Lancaster bombers blow up munition dump at Maintenon, southwest of Paris.
Home Front
Britain: ABSIE (American Broadcasting Station in Europe) on the air.
USSR: Death of Alexei Novikov-Priboy, author of 'Tsushima'; aged 66.
Sea War
Merchant shipping losses in April 1944: 8 Allied ships with 48,231 tons in Atlantic, 5 Allied ships with 34,141 tons elsewhere.
38 Japanese ships with 128,328 tons in Pacific.
19 U-boats sunk in the Atlantic, Arctic or Baltic (worldwide total of 19 losses), 19 new U-boats operational, 474 U-boats of all types total in service.