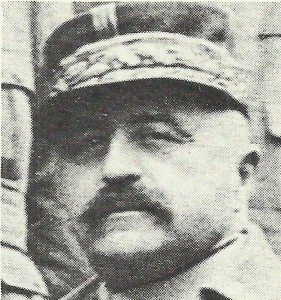 Diary for Tuesday, April 4, 1916:
Western Front
Verdun: German attack on French centre fails; French advance in Caillette Wood.
Somme: Micheler put in command of French Tenth Army.
Argonne, Lorraine, Alsace: D'Esperey replaces Dubail in command of French Eastern Army Group, Mazel takes over Fifth Army.
Ypres: Canadian Corps moves to St Eloi-Menin Road sector; 2nd Canadian Division has 2,000 casualties by April 19.
Eastern Front
Russia: Brusilov replaces Ivanov as C-in-C Southwest Front (HQ Berdi­chev), and hands over Eighth Army to Kaledin.
African Fronts
East Africa: South Africans attack Lolkisale Hill (35 miles southwest of Arusha), capture it (April 6) with 171 Germans and 2 MGs. Belgian Major Rouling attacks Captain Wintgens' German position at Kissenji at north end of Lake Kivu as prelude to main offensive from Congo.
Home Fronts
Britain: 3rd War Budget raises income tax to 5s in £.
Germany: War Ministry asks military region commanders to form industrial war boards, which some do (until October).
India: 3rd Baron Chelmsford new Viceroy.