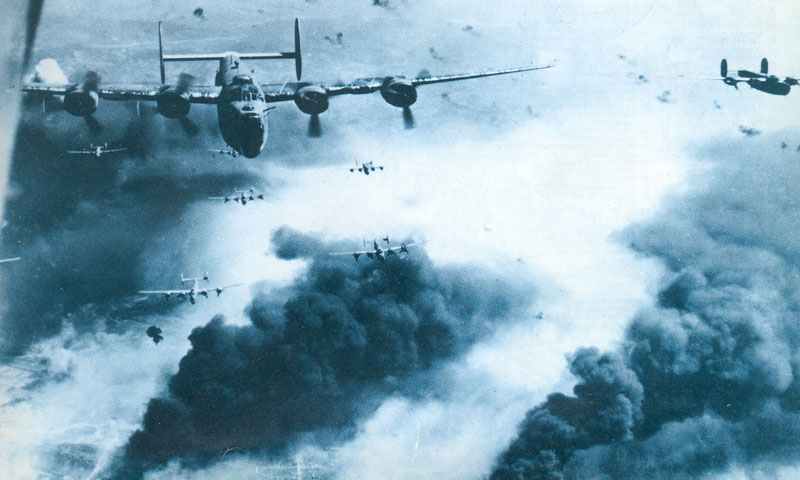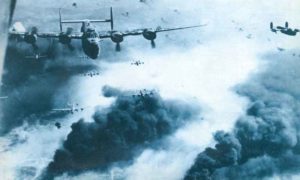 WW2 War Diary for Wednesday, April 5, 1944:
Air War
Eastern Europe: Ploesti oil installations and rail sidings fired by 15th AF B-17 Fortress and B-24 Liberator bombers, with strong fighter escort (12 lost). Heavy flak and determined opposition from German, Rumanian and Bulgarian fighters. Civilian casualties: 262 killed, 361 injured.
Home Fronts
USA: Wendell L Willkie withdraws from Presidential Election Campaign.