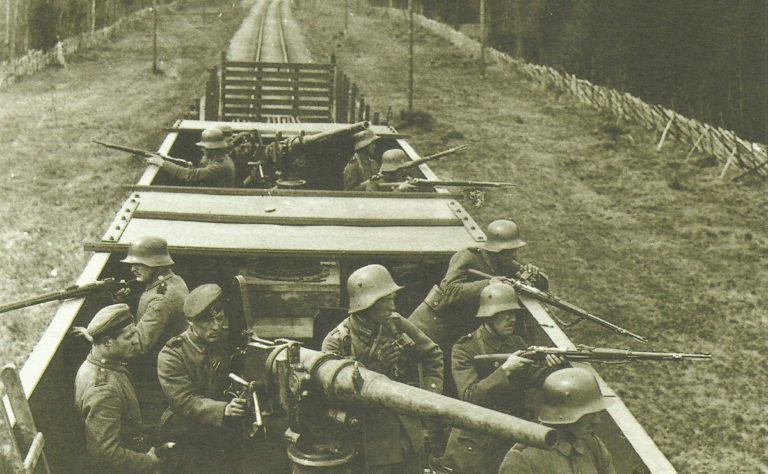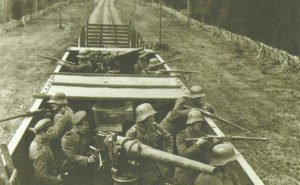 World War One Diary for Sunday, April 7, 1918:
Eastern Front
Finland: Red Guards evacuating Helsinki; German Colonel Brandenstein's 2000-strong brigade with 8 guns from Revallands unopposed at Lovisa to east.
Siberia: French military mission ordered to screen all Czechs.
Sea War
North Sea: Keyes addresses Zeebrugge raiders, not one withdraws. Wind and high sea abort attempt on April 11 and 12.
Baltic: Red Fleet's final 'ice-crossing' evacuation (until April 11) from Helsinki of 48 destroyers; 2 torpedo boats; 12 mine­-sweepers/layers; 10 subma­rines; 92 other vessels to Kronstadt by April 22, only 85 left behind according to April 5 agreement with Germans.
Air War
Western Front: Captain G McElroy RAF (18 victories since February 18) in SE5 collides with tree; he returns to front June, killed in action July 31.
Adriatic: German Navy airship L-59 (Bockholt) catches fire (cause unknown), crashes in Straits of Otranto before planned raid on Grand Harbour, Valletta, Malta (23 killed, no survivors).
Home Fronts
Britain: National meat rationing introduced (until December 15, 1919).