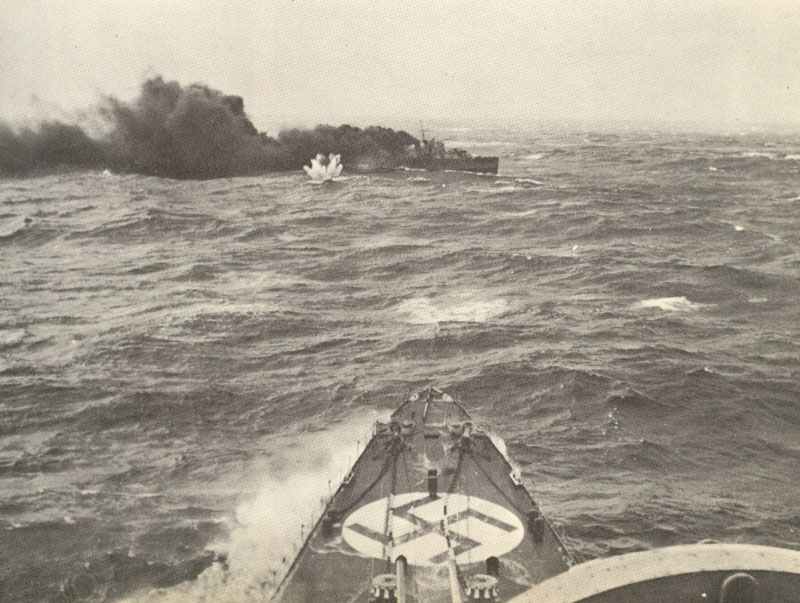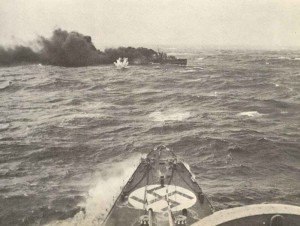 Diary for Monday, April 8, 1940:
Sea War
British destroyers lay mines in Norwegian territorial waters, southwest of Narvik (Operation Wilfred). HMS Glowworm becomes detached and encounters German naval force (heavy cruiser Admiral Hipper and 4 destroyers) heading for Trondheim. Glowworm rammed by Admiral Hipper and sinks.
Politics
Norway protests against British mine laying operations.
Air War
First operational sorties by German Fw 200 Condor four-engine maritime-recce bombers over North Sea.