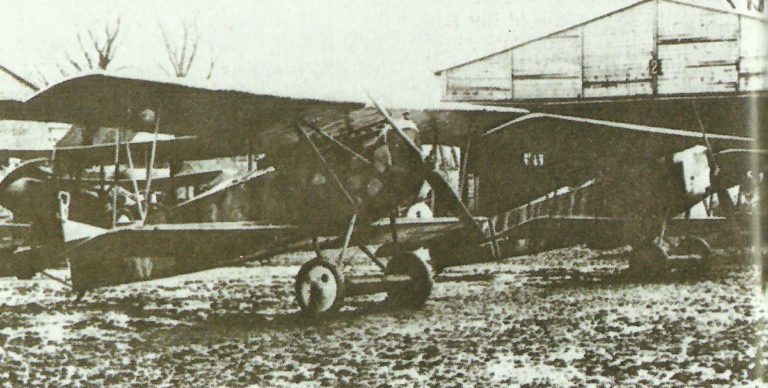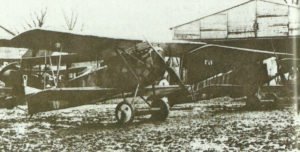 World War One Diary for Thursday, August 1, 1918:
Air War
Germany: Army Air Service has 318 front-line units with establishment of 2,569 aircraft (excluding depot reserve) including 1,053 fighters and c.253 bombers.
Western Front: During August Jastas equipped with Fokker DVII fighters claim 565 victories but serious fuel shortages beginning to affect all German flying units (150 or 250 litres per day and aircraft from mid-August). French have 2,970 aircraft.
Western Front
Marne and Aisne: Franco-British advance north of the Ourcq; 2-mile advance along Fare-en­-Tardenois road; 600 PoWs. 100 PoWs taken at Cierges. German retreat to Vesle begins in rain (night August 1-2).
Somme­: British Fourth Army in Amiens sector secretly doubled by August 8; 290 special trains bring up 6 infantry and 2 cavalry divisions including Canadian Corps from Arras, 8 tank battalions and huge ammo stock piles. Small Canadian force sent north to Flanders (Mt Kemmel), part of deception plan including first land use of radio traffic deception.
Germany: During August OHL reduces 400-strong battalions from 4 coys to 3.
Eastern Front
USSR: New German Ambassador Helfferich's memo urges Reds' overthrow, Kaiser agrees. Lenin via Chicherin asks for German help vs counterrevolutionaries.
Trans-Caspia­: Ashkabad Whites appeal to Major-General Malleson; he sends Punjabi MG detachment which covers 1,800 Whiles' defeat by 3,000 Reds at Bairam Ali (August 13); Reds take Merv Oasis (c. August 18).
Home Fronts
Britain: RFP up 8% to record 118%. Commons passes record £700m credit. Postwar rationing of raw materials and scheme of pay compensation for torpedoed seamen announced.
France­: Chamber votes for 1920 class call up.
Turkey: In August political exiles allowed to return.
Germany: During August 1920 conscript class reaches field depots but not used in front line for political reasons. Ludendorff raises soldiers' pay 1 Reichsmark per day.
USA: 1 million women now working in factories.