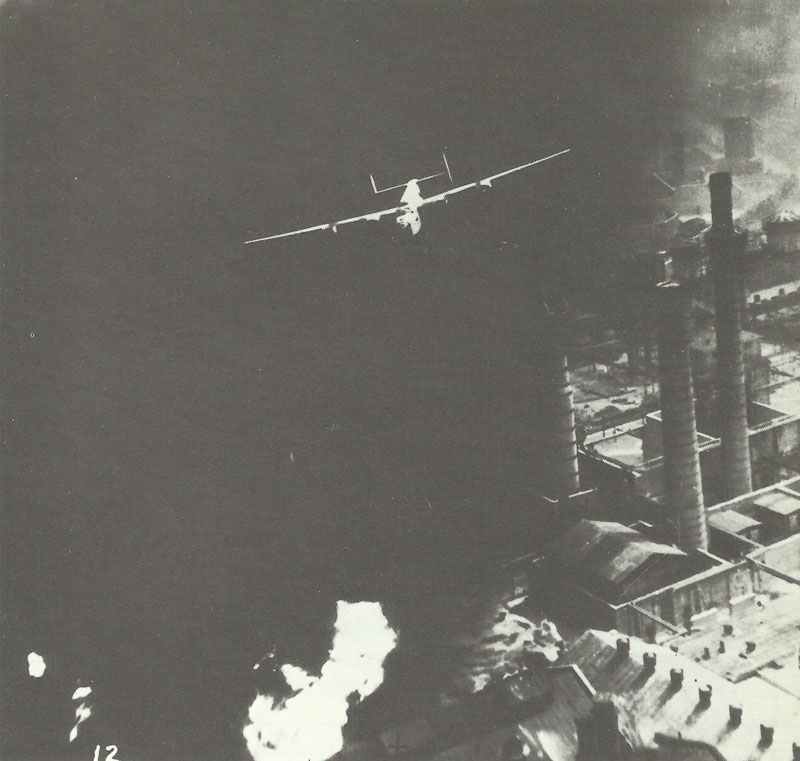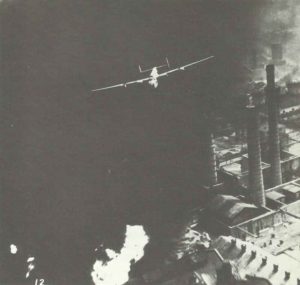 WW2 War Diary for Sunday, August 1, 1943:
Air War
Eastern Europe: 164 B-24 Liberator bombers (56 lost) make low-level attack on Ploesti Oilfields, Rumania (Operation Tidal Wave).
Mediterranean: 25 German bombers cause heavy damage in Palermo.
Germany: 470 RAF bombers attacking Duesseldorf and dropping 907t of bombs.
Sea War
Pacific: PT 109 – Lieutenant (later President) John F Kennedy – rammed and sunk by destroyer Amagiri, in Solomons.
Arctic Operation Wunderland II ('Wonderland II'): planned combined anti-convoy operation by heavy cruiser Luetzow and 4 U-boats; only 2 ships sunk (August 27 and 28).
Politics
China: Nationalist China breaks off diplomatic relations with Vichy, in protest against hand-over of French Concession in Shanghai to Japanese-sponsored 'Central Government of China'.
Occupoed Territories
France: De Gaulle appointed President of French Committee of National Defence and Giraud C-in-C.
Burma: Burmese puppet government formed by Ba Maw. Secret Burmese-Japanese military treaty. Burma declares war on Britain and USA.