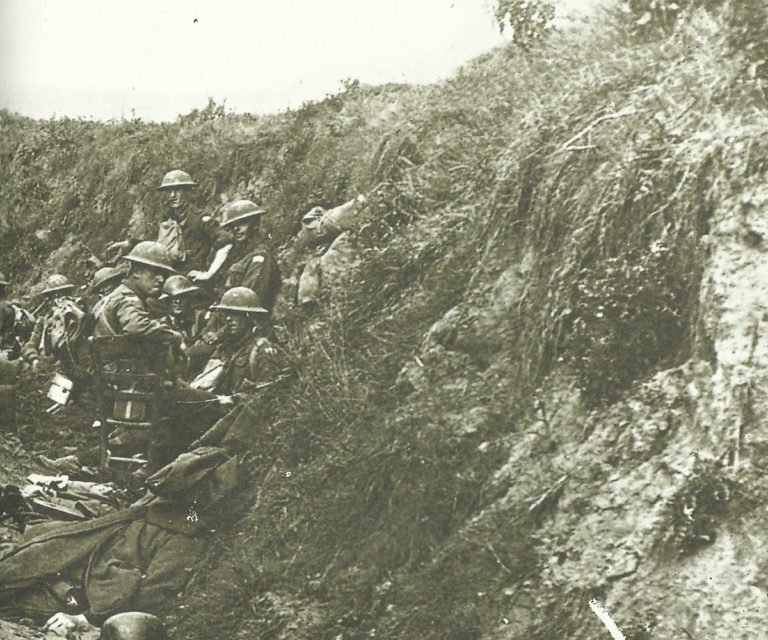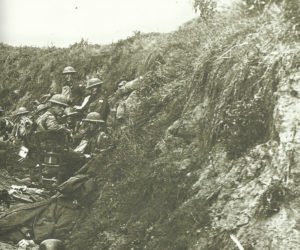 World War One Diary for Monday, August 12, 1918:
Western Front
Germany: Kaiser relieves Crown Princes William and Rupprecht of Ninth, Eighteenth and Second Armies, all heavily engaged at Amiens and formed into Boehn's new Army Group (until October 31) whose Seventh Army goes to Eberhardt.
Somme: Lull in operations (until August 20), Australians take Proyart. King George decorates US 33rd Division Doughboys.
Middle East
Palestine: British 10th and 60th divisions' raids on Gharabe Ridge (164 casualties) and east of Nablus road cause 570 casualties and take 14 MGs (over 239 Turk PoWs). Lawrence and Lieutenant-Colonel Joyce meet Buxton's force at El Jefir east of Hejaz Railway, reach Azrak in armoured car on August 14.
North Caucasus: Bicherakov (c.2,200 men) captures Derbent; Red warship foils Dunsterville's bid to recall him (August 20).
Sea War
Eastern Mediterranean: U-boat sinks British transport Anhui (4 die) off Cyprus.
Home Fronts
Italy: Ex-Prime Minister Giolitti speaks on postwar reconstruction.
USA: Liquor sale ban on railways.
Britain: 30,000 see British Scientific Products Exhibition (250 firms) in London (until September 7).