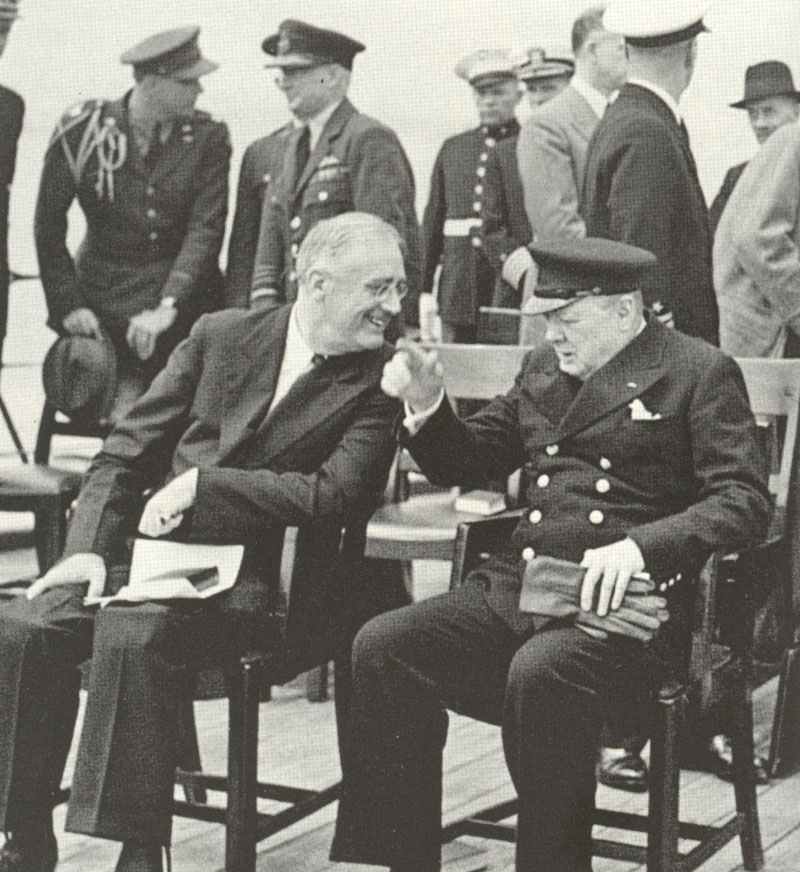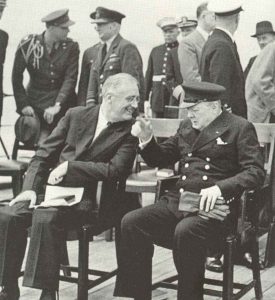 Diary for Tuesday, August 12, 1941:
Politics
ATLANTIC CHARTER SIGNED after series of meetings aboard HMS Prince of Wales and USS Augusta, in Placentia Bay, Newfoundland. Churchill and Roosevelt issue joint statement of their war and peace aims.
Eastern Front
Operation Barbarossa: HITLER POSTPONES DIRECT ADVANCE ON MOSCOW in favour of massive onslaught against Kiev. Guderian pushes south towards Gomel. Germans resume advance on Leningrad. Nikolayev Bridge destroyed by Hungarian bombers, trapping 60,000 Russian troops.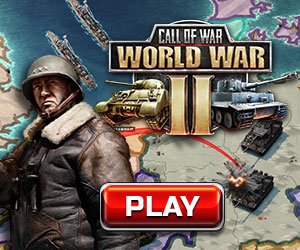 Sea War
Mediterranean: British fast minelayers Abdiel and Latona bring 6,000 fresh Polish troops to Tobruk and evacuate 5,000 Australian sodliers (August 12-13 to 18-19). Similar operations in September and October.
Neutrals
USA: Bill extending period of military service from 12 to 30 months passed by House of Representatives by 203 votes to 202.
Vichy France: Admiral Darlan appointed Vichy Minister of National Defence, with wide powers. Petain bans all political activities and declares, in a broadcast: 'In 1917 I put an end to the (French Army) mutinies. In 1940 I put an end to the rout. Today I wish to save you from yourselves.'
Air War
Western Europe: RAF daylight raid on Cologne. 54 Blenheims (12 lost) bomb Knapsack and Quadrath power stations; fighter escort over east England-Antwerp sections of flight path. Night raids on Berlin, Cologne and 9 other German cities, airfields and shipping (13 bombers lost).