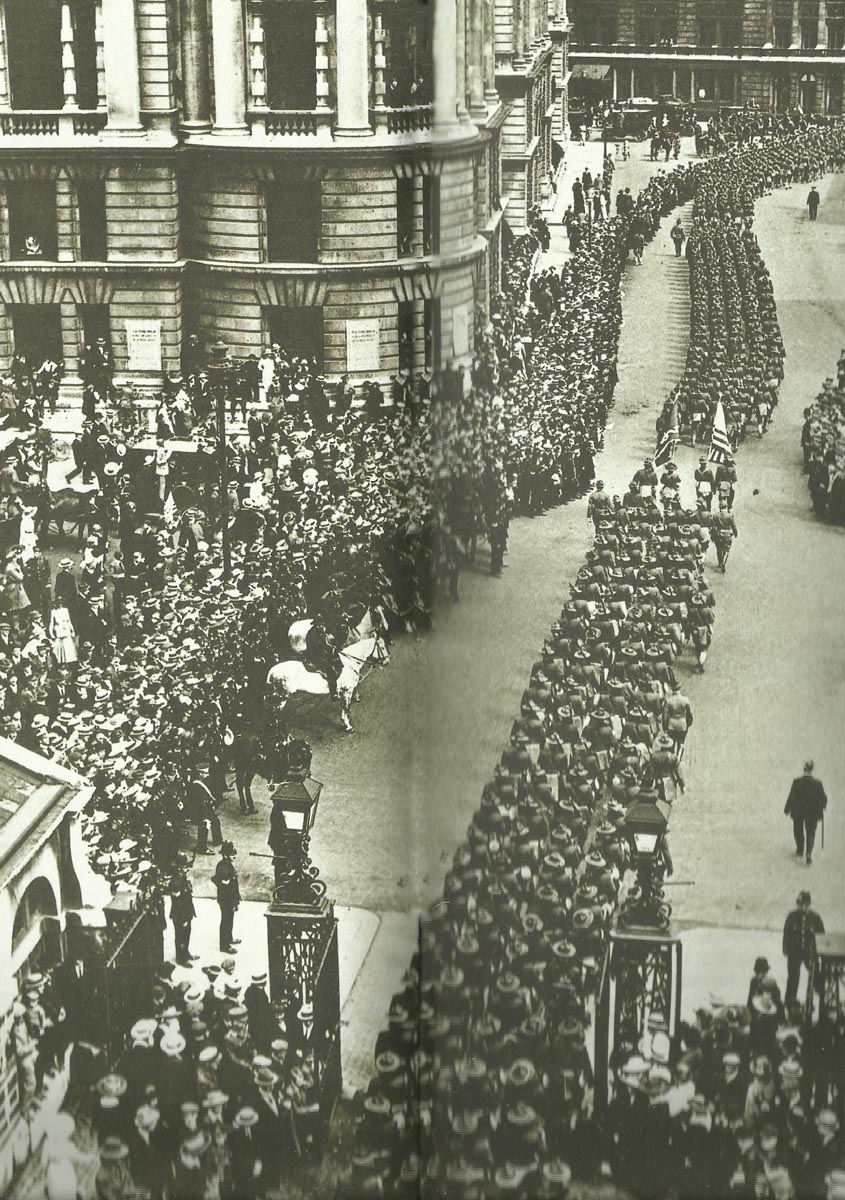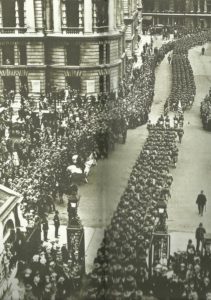 World War One Diary for Wednesday, August 15, 1917:
Politics
Britain: US troops pass through London. War Cabinet decides to send 8 guns to Russia (none sent since March and 150 promised).
France: Dmowski's Polish National Committee set up in Paris.
Western Front
Artois – Battle of Hill 70 (­until August 25): Canadian Corps (9,198 casualties), supported by c.326 guns and 160 MGs, captures important height north of Lens plus 5 nearby villages despite c.24 German counter­attacks in which 5 German divisions mauled (including over 1,170 PoWs).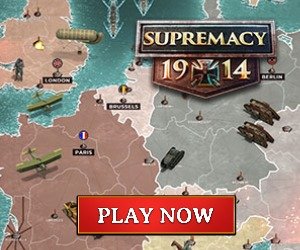 Eastern Front
Rumania: Austro-Germans retake Soveja as Allies retreat south towards river Sereth.
Africa
East Africa: Belgian column under Major Batille advances from Kilosa towards river Ruaha, beats Germans at Kidodi 50 miles south on August 18, drives them from Tepe on August 19 and crosses river Ruaha on August 21.