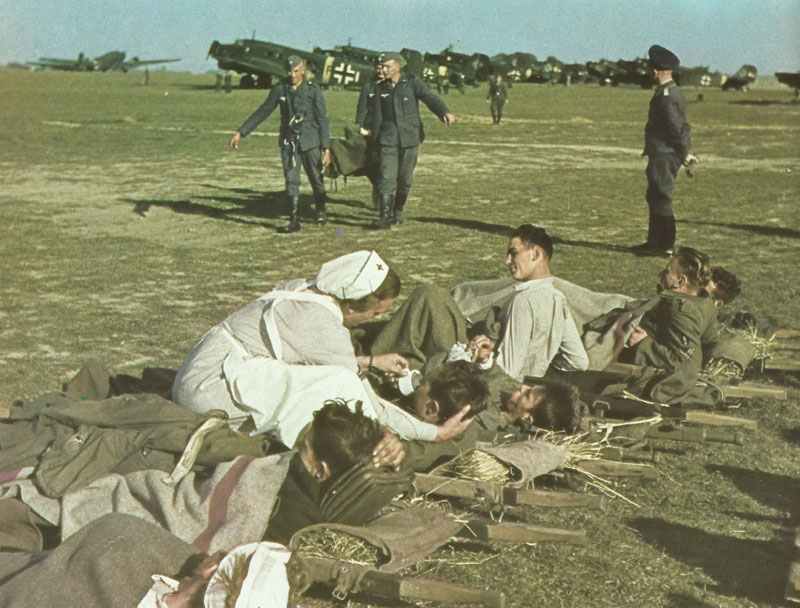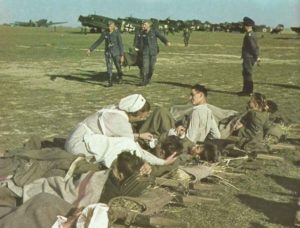 WW2 War Diary for Sunday, August 15, 1943:
Mediterranean
Sicily: Allies capture Milazzo and Taormina and threaten Axis rearguard around Messina from west and south.
Air War
Britain: 90-plane raid on Portsmouth.
Western Europe: First of series of B-17 Flying Fortress raids on French airfields intended to deceive Germans into believing that Allies will land in Pas de Calais (Operation Starkey).
Sea War
Pacific: Farcical invasion of Kiska Island (Operation Cottage). Following massive preparatory bombardment by 3 battleships, 2 cruisers, 7 destroyers and 168 aircraft, 35,000 US and Canadian troops land unopposed – unaware that Japanese have abandoned the island 18 days previously.
Americans land on Vella Lavella (Solomons).
Battlecruiser Alaska launched at Camden, New Jersey.
Politics
Spain: Castellano, representative of Badoglio Government, arrives in Madrid and informs British Ambassador Hoare that Italy wishes to join the Allies.