US battleship class Iowa, New Jersey, Missouri, Wisconsin of WW2.
History, development, service, specifications, pictures and 3D model.


Iowa battleship class (four ships: Iowa, New Jersey, Missouri, Wisconsin)
Type: US fast battleship class, built 1940-44.
History:
As early as 1937 the US Navy began studies on the design.of a 45,000-ton battleship, as a contin­gency against a failure by the Japanese to ratify the 1936 London naval treaty, which retained the 35,000-ton limit laid down in 1922.
The first ideas were for a heavily armored ship with 12 x 16-in (406-mm) guns and a speed of only 27 knots (the so-called 'slow' designs), but in January 1938 emphasis switched to 'fast' designs capable of 30 knots. The reason for this seems to have been that the forthcoming series of 30-knot aircraft carriers would have been able to outstrip their battleship escorts, and a new type of fast capital ship was therefore needed.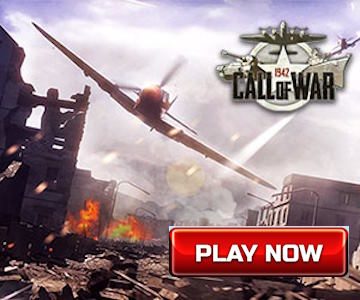 Although never regarded as battlecruisers, the Iowa Class were just that, as they sac­rificed armor for maximum speed while having the same weight of armament as the preceding Washington and South Dakota Classes of battleships. However, the scale of the protection was adequate for a front-rank capital ship, and the Iowas compared well with all their contemporaries except the giant Japanese Yamato Class.
To conceal the thin­ning of the armor down to 310 mm (12.2 in) it was put about for many years that the class had 460-mm (18-in) belts and massive deck armor, though the 1937 studies had shown that it would have been impossible to recon­cile such heavy protection with 30 knots' speed. Although US naval intelligence sus­pected that the Japanese were about to adopt 18-in guns, it was hoped that US ships would never need protection against such heavy guns. It was thought that the fast carrier's aircraft would force enemy battleships to keep their distance, and that the fast battle­ships would prevent any cruisers from getting close.
The 16-in (406-mm)/50-cal armament selected for the new class had suffered many birth pangs. A ludicrous breakdown of com­munications between the Bureau of Ord­nance and the Bureau of Construction and Repair meant that from April to November 1938 the two bureaus worked on different dimensions and weights for the new triple 16 in turret. Briefly, this meant that the 11.35 m (37 ft 3 in) diameter barbettes designed for the new ships were too small to accommo­date the existing 16-in/50-cal Mk II, which had been built in 1916-18 for the cancelled South Dakota and Lexington classes. The solution was to fit the new lightweight Mk VII 16-in/50-cal gun. The outcome of a long process of design by the Department of Ordnance, the Mk VII was small enough to fit into the barbettes originally designed. Its construction was rushed forward, and fortu­nately the manufacturers were equal to the challenge, and enough guns were produced to enable the first two ships to be laid down in the summer of 1940 and completed in the first half of 1943.
Six ships were planned: Iowa (BB.61), New Jersey (BB.62), Missouri (BB.63), Wis­consin (BB.64) , Illinois (BB.65) and Ken­tucky (BB.66). BB.61 and 63 were to be built by New York navy yard; BB.62, 64 and 65 by Philadelphia navy yard; and BB.66 by Nor­folk navy yard.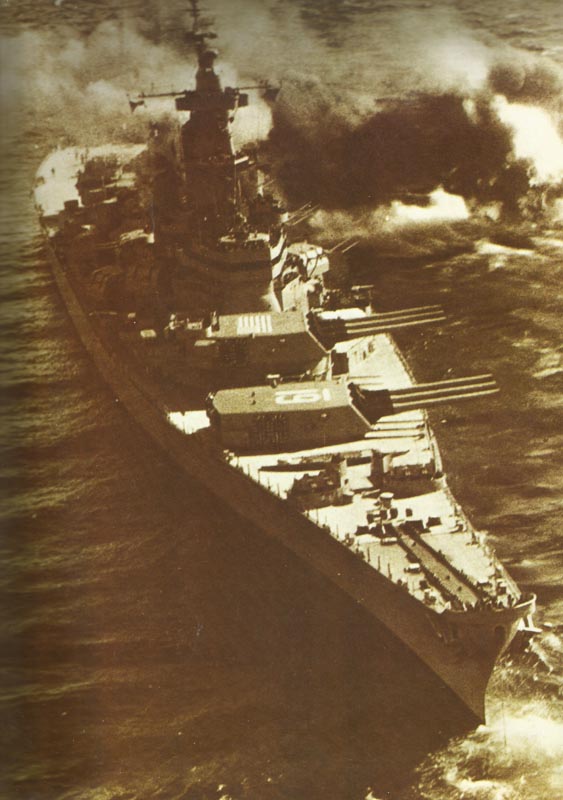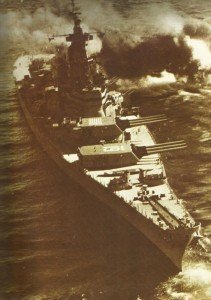 Iowa was launched on August 27, 1942, and in August the following year she sailed for Newfoundland to cover convoys against German battleship Tirpitz. After taking President Roosevelt to North Africa she went to the Pacific for service with the 5th Fleet. She sustained minor damage from hits by a Japanese shore battery in the Marshall Islands, and at the battle of Leyte Gulf she was part of Admiral Halsey's fast carrier force. She supported the final assault on Okinawa, bombarded Hok­kaido and Honshu in July 1945, and was present at the surrender in Tokyo Bay. She decommissioned in 1949 but was reactivated for the Korean War in 1952, during which she carried out a number of bombardments. She has been mothballed since 1953.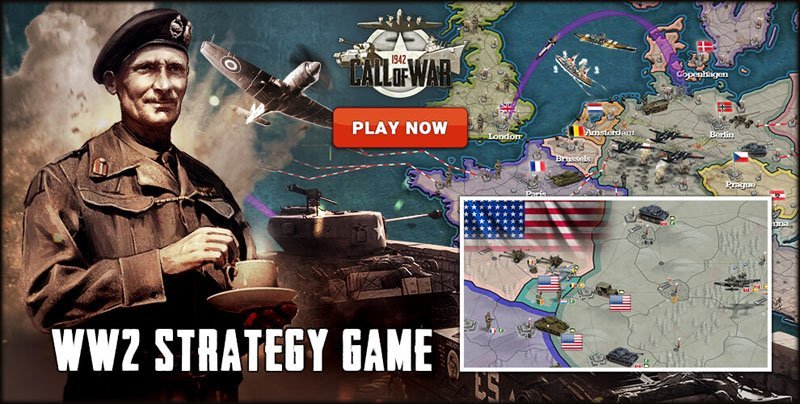 New Jersey was launched on December 7, 1942; and went straight to the Pacific in January 1944 after working up for six months. As flagship of the 3rd Fleet she fought at Leyte Gulf, and logged more than 354,000 km (220,000 miles) as an escort to the fast carrier task forces. She decommissioned in June 1948, but like her sister, was reactivated for the Korean War from 1951 to 1953.
In 1967, she was selected for recommissioning to provide much-needed fire support for the Vietnam War, and after an overhaul of com­munications and electronics she recommis­sioned in April 1968 for what must surely be the last operation involving battleships. She was a notable success on the 'gun line' until 1969, when a shortage of 16-in (406-mm) barrel liners forced her retirement. It is said that a forgotten field full of gun liners was rediscovered in the US, but this came too late to reprieve New Jersey, and she decommis­sioned in December 1969.
Missouri, the 'Mighty Mo', was launched on January 29, 1944, and was commissioned less than six months later. She went to the Pacific at the end of that year and saw her first action off Iwo Jima. Her fame was assured when, on September 2, 1945, in Tokyo Bay the Japanese surrender was signed on her quarterdeck. She remained in commission after her sisters, but in January 1950 she ran hard aground in Chesapeake Bay, and suffered considerable hull damage. Despite this she served in Korea for three years, and was not decommissioned until 1955. She is earmarked for preservation as a memorial, in view of her association with the Japanese surrender.
Wisconsin was launched on December 7, 1943, and commissioned in April 1944, join­ing the 3rd Fleet at the end of that year. She was decommissioned in 1948 and served in the Korean War from 1951 to 1953. In May 1956 she rammed and sank the US destroyer escort Eaton. She was repaired with the bow of her incomplete sister Kentucky, and was decommissioned in 1958 for the last time.
Work on Illinois was held up by the steel shortage of 1943, and as she was only 22% complete by August 1945 she was cancelled and eventually scrapped. She and her sister Kentucky differed from the others, being designed for welding throughout. It was hoped to complete Kentucky with an arma­ment of guided missiles, and work continued during 1948-50, by which time she was 73% complete with main machinery on board. However, the project was recognized to be operationally and financially unrealistic, and she was stricken in June 1958; her four turbines were installed in the fast replenish­ment ships Sacramento and Camden in 1964-66.
As built, all four ships were very similar in appearance, with massive capped funnels and a pole mast stepped against the rear side of the after funnel. Before the Korean War the two catapults and float planes were removed, and the pole mainmast was replaced by a big lattice tripod to carry an air­warning and surveillance radar. Subse­quently, twin supports were added to strengthen the structure, and boat derricks were added as the former aircraft crane aft was not heavy enough to handle the boats. All ships had the 20-mm (0.79-in) AA guns removed and the quadruple 40-mm (1.57-in) Bofors AA guns were planned to be replaced by twin 3-in (76-mm)/50-cal guns.
New Jersey had all light guns removed in 1968 and had a massive square structure built on top of her control tower, but was otherwise unaltered.
Although not the most heavily armored battleships of the Second World War, the Iowas' combination of size and speed made them magnificent ships for the Pacific. Despite their length, the twin rudders made them maneuverable, and with maximum fuel stowage of more than 8,000 tons they had greater range than any capital ship previously built. On the basis of trial figures they could, in theory, steam 29,000 km (18,000 miles) at 12 knots; 25,000 km (15,900 miles) at 17 knots and 8,530 km (5,300 miles) at 29.5 knots.
---
Animated 3D Model of USS New Jersey
---
Specifications for Iowa class
Specifications:

| Iowa class | specification |
| --- | --- |
| Type | fast battleship |
| Displacement (standard) | 48,000 tons |
| Displacement (full loaded) | 57,000 tons |
| Length over all | 270.43 m (887 ft 3 in) |
| Beam | 32.97 m (108 ft 2 in) |
| Draught | 11.58 m (38 ft) |
| Boiler | 8 x Babock & Wilcox |
| Maschinery | 4-shaft geared steam turbines General Electric (Iowa, Missouri); Westlinghouse (New Jersey, Wisconsin) |
| Power | 212,000 hp |
| Oil | 7,487 tons (Iowa 7,303 tons) |
| Speed | 33 kts |
| Range | 18,000 nm at 12 kts |
| Crew | 2,270 - 2,788 (New Jersey in 1968: 1,626) |
Armament:

| Iowa class | specification |
| --- | --- |
| Main Armament | 9 x 16-in (406-mm)/50 cal (3 turrets each 3 guns) |
| Secondary Armament | 20 x 5-in (127-mm)/38-cal DP (10 turrets each 2 guns) |
| Anti-Aircraft | 60-80 x 40-mm (1.57-in) Bofors (15-20 barbettes each 4 guns); 49-60 x 20-mm (0.79-in) Oerlikon |
| Aircraft | 3 (Kingfisher floatplanes) with 2 catapults |
Armor Protection:

| Iowa class | thickness |
| --- | --- |
| Protection side (belt) | 41-307 mm (-12.1 in) |
| Protection upper deck | 38 mm (1.5 in) |
| Protection main deck | 121 or 153 mm (different sources; 4.75 in) |
| Protection lower deck | 13-16 mm |
| Protection main artillery | 184-495 mm (432mm / 17 inch) |
| Protection barbetts | 38-439 mm |
| Protection secondary artillery | ? |
Service statistics:

| ship/figures | Iowa | New Jersey | Missouri | Wisconsin |
| --- | --- | --- | --- | --- |
| Built at | New York navy yard | Philadelphia navy yard | New York navy yard | Philadelphia navy yard |
| Laid down | June 27, 1940 | Sep 16, 1940 | Jan 6, 1941 | Jan 25, 1941 |
| Launched | Aug 27, 1942 | Dec 7, 1942 | Jan 29, 1944 | Dec 7, 1943 |
| Completed | Feb 22, 1943 | May 23, 1943 | June 11, 1944 | Apr 16, 1944 |
| in service | Aug 43 | Jan 44 | end of 1944 | end of 1944 |
| Price per unit | ? (US North Carolina-class battleship with 46,700 tons c. $ 60 millions) | | | |
---
References and literature
Fighting Ships of the World (Antony Preston)
Kriegsschiffe von 1900 bis heute – Technik und Einsatz (Buch und Zeit Verlagsgesellschaft)
The Illustrated Directory of Warships from 1860 to the present day (David Miller)
Kriegsschiffe 1939-45 (Heyne-Bildpaperback)
Flotten des 2. Weltkrieges (Antony Preston)
The Encyclopedia of Weapons of World War II (Chris Bishop)
---