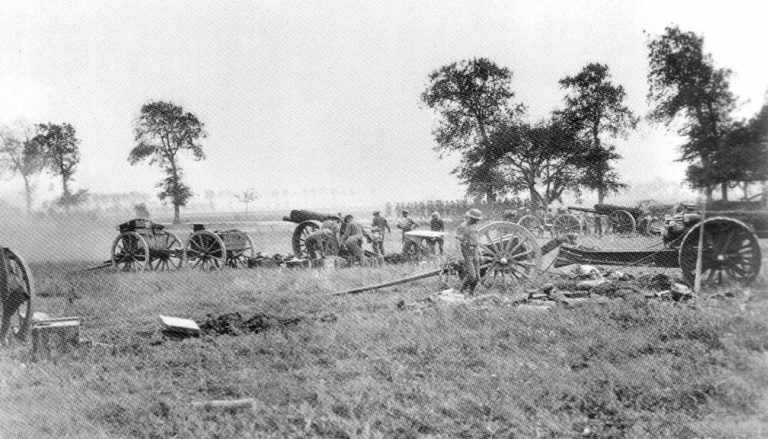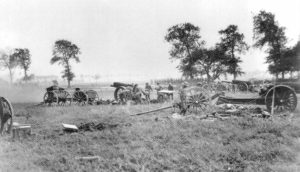 World War One Diary for Thursday, August 15, 1918:
Western Front
Somme: BEF recrosses the Ancre (for last time). Canadian Corps actions around Damery (until August 17, repulse counter-attack on August 16). Haig refuses to obey Foch's order from August 11 for attack on Roye­-Chaulnes, but will attack north of Somme (c. August 21). French Third Army captures Lassigny Massif (town on August 21) halts on river Divette on August 22.
Flanders: Rupprecht warns Prince Max of Baden 'Our military situation has deteriorated so rapidly that I no longer believe we can hold out over the winter; it is even possible that a catastrophe will come earlier.'
Eastern Front
USA: Government severs relations with Soviet Government.
East Siberia: ­Heavy Red shelling (until August 17) answered on August 16 by HMS Suffolk 12-pounder in armoured train. Siberian Regional Duma meets in Tomsk.
Kuban: Volunteer Army captures capital Ekaterinodar (Denikin enters on August 16).
Sea War
North Sea: Harwich Force destroyers Ullswater and Scott sunk (torpedo and mine respectively) escorting Dutch convoy.
Air War
Western Front: German fighters break up Allied formations, claim 25 Allied aircraft for 4 lost.