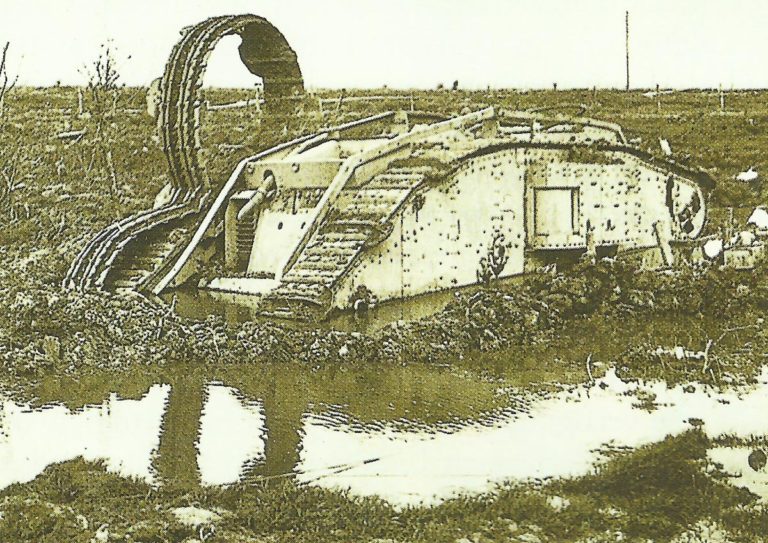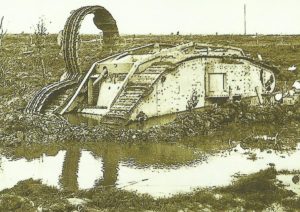 World War One Diary for Sunday, August 19, 1917:
Western Front
Ypres: Slight advance by British troops on Ypres-Poelcapelle road in which 12 tanks (1 ditched) capture pillboxes at St Julien for 26 casualties; Germans retake briefly on August 25.
Eastern Front
Galicia and Bukovina: Germans claim 22,000 PoWs in recent fighting.
Rumania­: Mackensen attacks at Marasesti (until August 20) with 4 divisions and 3-hour shelling but Averescu regains lost ground when General Popescu's 47th and 51st Regiments (13th Division) bayonet charge through Razoave Forest, lull till August 28.
Southern Fronts
Isonzo: 12 Italian battalions across river; Hill 300 taken by Badoglio's II Corps and many advances uphill. Italian Third Army attacks on Carso (until August 23) but operations suspended after minimal gains (except to Diaz's XXIII Corps) for heavy losses.