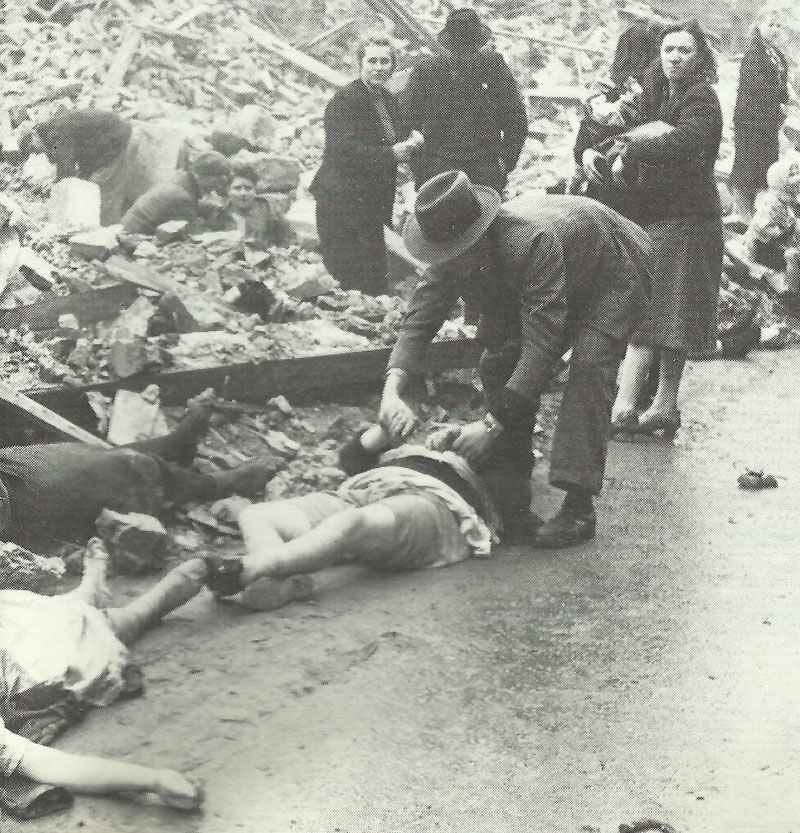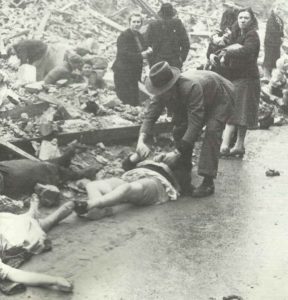 WW2 War Diary for Monday, August 2, 1943:
Mediterranean
Sicily: British and Canadians oust Germans from hill-top strongholds of Centuripe and Regalbuto; Gerbini airfield complex captured.
Politics
Portugal: Italian Ambassador in Lisbon contacts Allied representatives.
Home Fronts
China: Death of President Lin Sen, aged 81; Chiang Kai-shek appointed Acting-President.
Air War
Germany: 'Battle of Hamburg' ends wth night raids by 425 RAF bombers (30 lost; 939t bombs) in very bad weather.
[tableX caption="Battle of Hamburg casualties" colwidth="20|20|20|20|20″ colalign="left|center|center|center|center"]
RAF planes , Civilian casualties , Factories, Shipping, U-Boats
"2,752 planes (86 lost) dropped 8,621t of bombs", "c.42,600 dead + 37,000 seriously injured", 580 destroyed , "170,000 t lost", 3 sunk
[/tableX]