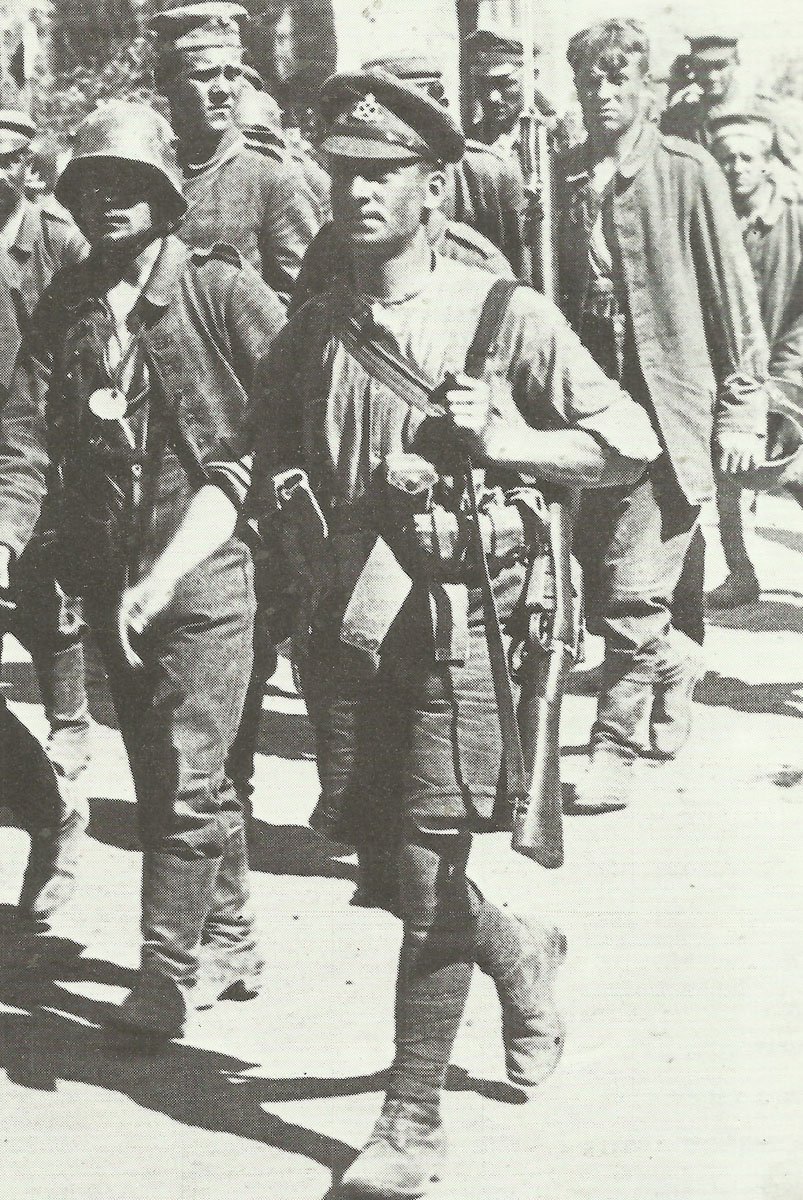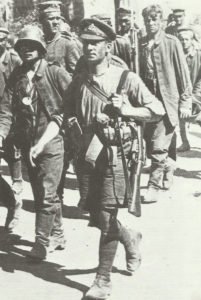 World War One Diary for Friday, August 23, 1918:
Western Front
Somme: Main attack by BEF Third and Fourth Armies now on 33-mile front supported by 100 tanks, former advances 2 miles, across Arras-Bapaume road (5,000 PoWs taken); Australians capture 2,000 PoWs and 23 guns, Bray and Chuignes (including one 15-inch gun, disabled 9, used from July to shell Amiens 15 miles to West); 4 Fourth Army divisions continue advance by moonlight.
Eastern Front
USSR: Lenin tells Moscow Polytechnic Museum meeting that world revolution will come, time not predictable.
Volga: Red First Army defeats Czechs, retakes 3 villages south of Kazan.
Siberia: ­Battle of Dukhovskaya (until August 24), Allies win first real action vs Reds, regain Krevsk position, take 2 MGs and destroy 2 armoured trains but little Japanese co-operation.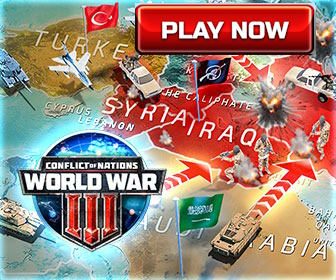 Air War
Western Front: 2 German Jasta 34b fighters disable 2 British tanks with armour-piercing ammo, one is Bavarian Oblt Ritter von Greim's 23rd (of 26) victories (last Luftwaffe C-in-C in 1945). Wireless Central Info Bureau co-ordinates RAF ground attacks.