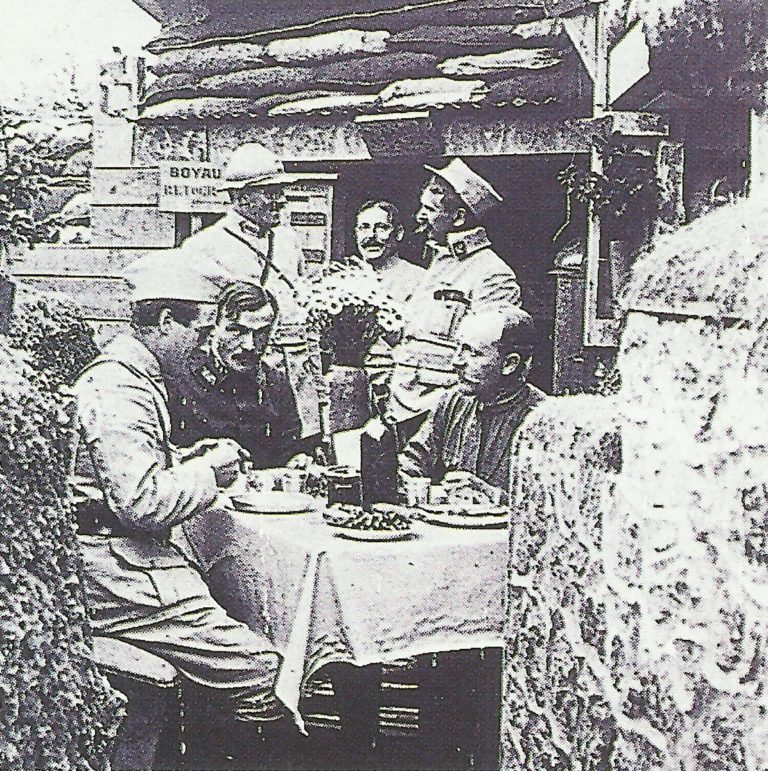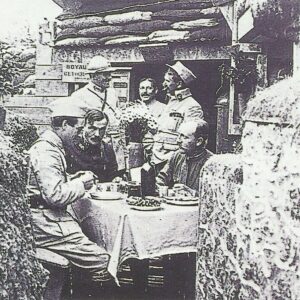 World War One Diary for Friday, August 24, 1917:
Western Front
Verdun: French advance 1 1/2 miles on 2,000-yards front taking Hill 304 and Camard Wood and reach south bank of Forges Brook, gains north of Mort Homme.
Southern Fronts
Isonzo: Italians have advanced 6 miles on a 10-mile front, taken 20,000 PoWs and 125 guns but no water or roads for pursuit over Bainsizza plateau and over 2 million of 3.5 million medium heavy shells used. Austrian counter-attack loses 1,000 PoWs on August 28.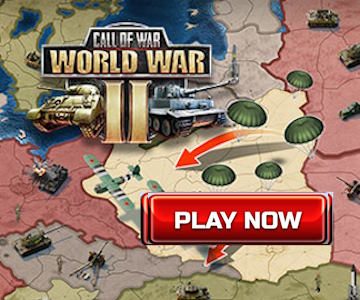 Africa
East Africa: Belgian troops drive Germans from river Sansa and press them against Lake Nyasa on August 27.