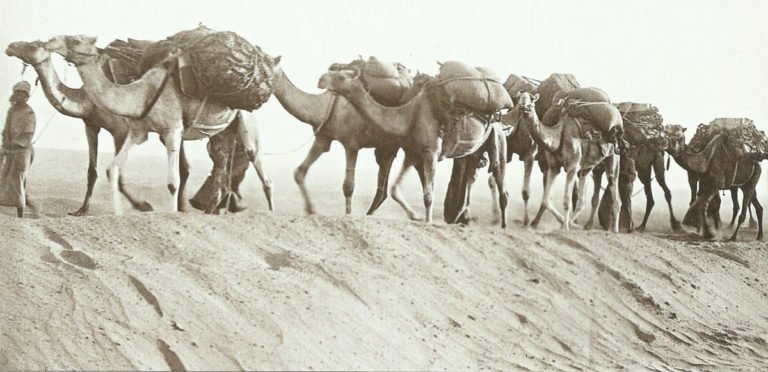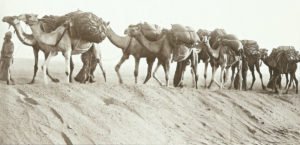 World War One Diary for Friday, August 30, 1918:
Middle East
Trans-Jordan: First 600 supply camels begin 300-mile march to Azrak.
Western Front
AEF now holds 90 miles of front (68 miles on July 30), BEF holds 87 miles.
Flanders: British 25th Division reoccupy Bailleul.
Somme­: British take and lose Bullecourt­-Hendencourt. Australian Corps crosses Somme south and west of Peronne.
Meuse: US First Army now has 16 divisions. Pershing concentrates 3 AEF (I, IV and V) Corps and 1 French (II Colonial) with 3,020 (1,329 French) guns; 267 tanks; 1,500 aircraft (609 US-piloted) round St Mihiel Salient (until September 11).
Aisne: US 32nd Division (over 2,600 casualties) storms Juvigny in 2 1/2 mile penetration (until September 1) as Mangin crosses the Ailette and turns east behind Chemin des Dames with 300 tanks in support.
Artois: ­British 52nd Division capture Hendecourt behind Fresnes­-Rouvroy line.
Eastern Front
USSR: LENIN WOUNDED (pistol bullet through hip, another in shoulder) by Socialist Revolutionary Dora Kaplan (executed on September 4).
Africa
Mozambique – Action at Lioma (until August 31): Lettow attacks camp from 3 sides but is repulsed as Kartucol arrives, losing 95 casualties (including 29 Europe­ans), 200 carriers, ammo, baggage and medical stores. Kartucol just fails to trap Lettow, having pursued 435 miles in month.
Politics
Austria: Count Burian notifies Berlin of Austrian intention to take independent peace action.
Britain: Government welcome Gompers, President of American Labor Federation, in London.